A Plum Cake recipe with a difference.
You see this recipe uses yeast in the cake. It takes a bit longer to make as the yeast needs to activate and rise (about 3 hours) but you end up with a particularly light and fluffy cake.
As you know I'm a big fan of baking with plums. The color, flavor and textures intensify while baking in a truly magical transformation.
And this cake is more than satisfying on the plum front – just look at those luscious plums with their gorgeous bright syrup. Divine.
This fabulous yeast Plum Cake recipe is shared by the very talented Roxana's Home Baking.
If you enjoy baking with plums you might like this Plum Spice Cake or how about this lovely Plum Upside-down Cake?

Plum Cake Recipe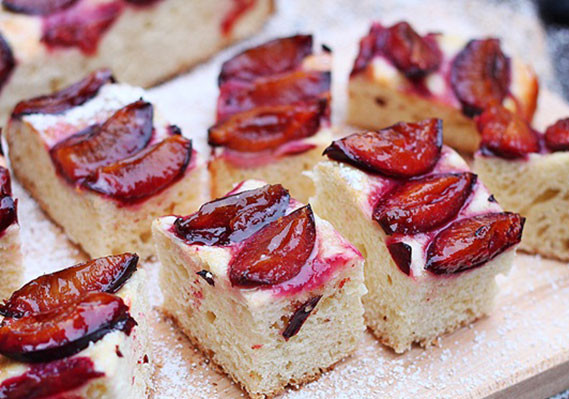 Ingredients
All purpose flour
Yeast
Plums
... For the full recipe visit the link below.
Instructions
For the full recipe visit: Plum Cake.