Ok – I am excited (and possibly slightly crazy given why I'm so excited – I accept that).

I have just discovered the Mini Cheesecake Pan.
Let me clarify – the Mini Cheesecake Pan with removal bases.
I'd always made my little cheesecakes in mini spring-form pans or tartlette pans.
I thought the bite-sized cheesecakes you see at high-teas, in patisseries, posh bakeries etc. were made using a tall, cookie-cutter style of device.
But no-no-no-no-no – how wrong I was.
Enter the Mini Cheesecake Pan.
Essentially, a muffin or cupcake style of pan that has individual removable bases for each cavity.
The removable bottoms allow you to "pop" the little cheesecakes out of the pan just by pushing the base upwards – like this one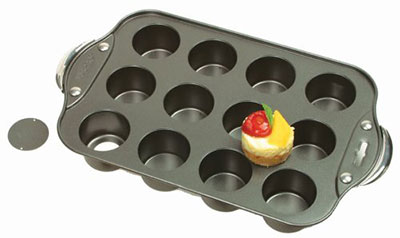 And they're not just circular. You can get square versions too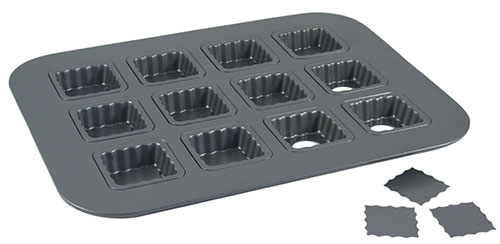 I know you can make mini cheesecakes in a regular muffin pan using paper liners, but I like the look of the clean edges the cheesecakes have when made in these pans. Watch how quickly a plate of mini cheesecakes disappear at your next function. People find them irresistible!
And I imagine you can make many other desserts and treats in these type of pans – mini mousse cakes would be brilliant.
Here are some more Mini Cheesecake Pans to add to your baking wish list: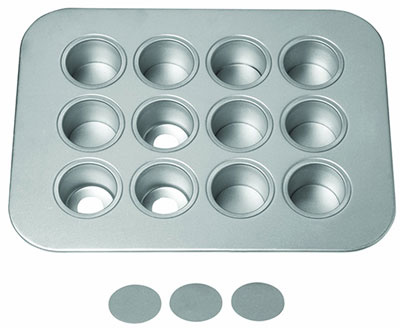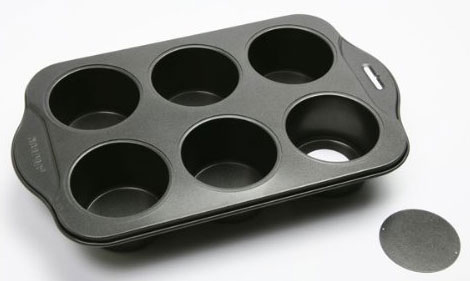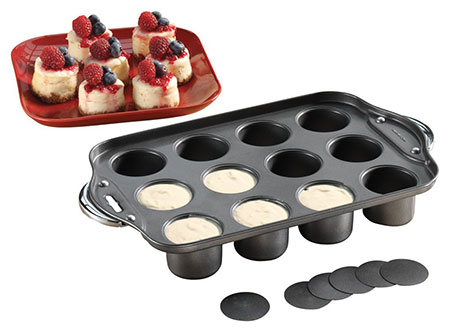 Other Cakes You Might Like