Imagine a light and fluffy cream cake that is so very perfect all by itself that you don't need frosting, icing or any sort of extra adornment.
A morsel of cake that simply melts in your mouth.
The perfect flavour. The perfect texture. So very delicate. So very delicious.
Well you can stop imagining – this Cream Cake is perfection indeed.
The baker extraordinaire behind this Cream Cake perfection is The Meaning of Pie.

Perfect Cream Cake Recipe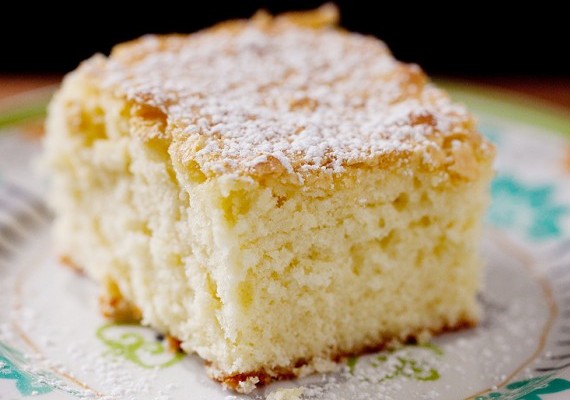 Ingredients
1 stick of unsalted butter, softened
3 cups granulated sugar
6 eggs
1 teaspoon vanilla
1 teaspoon lemon extract
3 cups sifted cake flour
1 cup of heavy cream or "heavy whipping cream" (not whipped)
Instructions
For the full recipe go here: Cream Cake.

Happy baking!