Believe it or not, the Simple Banana Cake in this photo was the folk at Little Inbox's first ever attempt at banana cake. Turned out pretty well – didn't it?
Now if that doesn't convince you how easy and reliable this recipe is, nothing will.
And when I say "simple banana cake", I mean "amazingly delicious super simple banana cake". There's really nothing to this recipe – eggs, flour, sugar, butter, vanilla and baking powder – plus bananas of course. And as always, the riper the bananas, the stronger the banana flavor.
Another great banana cake recipe to add to your repertoire.
This Simple Banana Cake recipe is shared by the lovely Little Inbox.
More banana cakes? Head over to our banana cake recipe collection for some serious banana cake inspiration.

Simple Banana Cake Recipe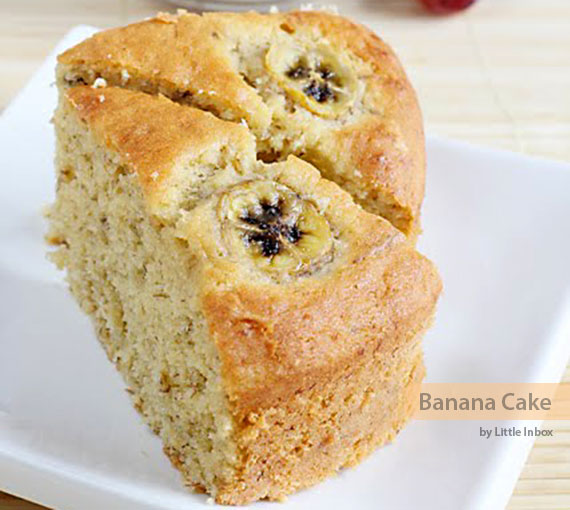 Ingredients
3 eggs
200gm self raising flour
1tsp of baking powder
120gm fine sugar
120gm salted butter
200gm of bananas, mashed
1tsp vanilla essence