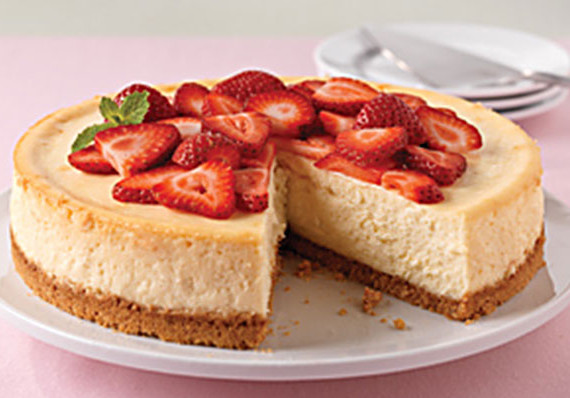 The classic Philly Cheesecake recipe. With four packets of cream cheese and four eggs, this recipe gives you a dense, creamy and luscious cheesecake.
The perfect Philly Cheesecake.
This Philly Cheesecake recipe is actually from the makers of Philadelphia Cream Cheese (ie Kraft) – you'd think they'd know a thing or two about cheesecakes. And it turns out that they do.
This is the same recipe that was printed on the boxes of cream cheese for years and years. I think every kitchen used to have a snipped out piece of cream cheese box with this recipe on it at some stage.
If you're looking for a light and fluffy cheesecake recipe you'll need to look elsewhere (like here). This is serious cheesecake (remember there's four whole packages of cream cheese). I also like the crust to cheesecake filling ratio here. With this recipe you get a good thick crust of biscuit crumbs which provides a beautiful texture and flavour contrast.
Once baked you can top this cheesecake with anything you like really. Berries and fruits are the classic combination but chopped up chocolate bars or cookies with a caramel or chocolate sauce make for pretty impressive and delicious philly cheesecake treats.
Interestingly, cream cheese has been manufactured commercially in the USA since 1873. That's a whole lot of cheesecakes! Yes, yes, I do know you can use cream cheese for things other than cheesecakes – but 140 odd years of cheesecakes is a pretty cool thing to think about.
This classic Philly Cheesecake recipe is from the cheesecake masters at Kraft.

Philly Cheesecake Recipe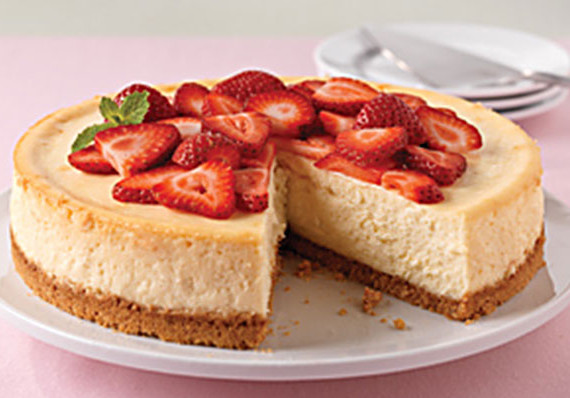 Ingredients
1-1/2 cups Graham Cracker Crumbs
3 Tbsp. sugar
⅓ cup butter or margarine, melted
4 pkg.(8 oz. each) Philly Cream Cheese, softened
1 cup sugar
1 tsp. vanilla
4 eggs