This Baileys Irish Cream Cake Recipe is simply divine. If you're partial to a little nip of Baileys from time-to-time, you'll love this pound cake style, creamy Irish whiskey cake.
Super easy to make, there's Irish whiskey cream in both the cake and the glaze.
You can use Baileys if you like but there are other brands available too. The Irish Cream flavour is not too strong (unless you add extra of course). Still, it's probably not one for the kids.
This would work a treat if you're looking for an Irish cake for St Patrick's Day. But if you wait for St Patrick's Day, you'll only get to enjoy this Bailey's Irish Cream Cake once a year – and that just won't do now will it.
The cake genius behind this Baileys Irish Cream Cake Recipe is Andrea's Recipes.

Baileys Irish Cream Cake Recipe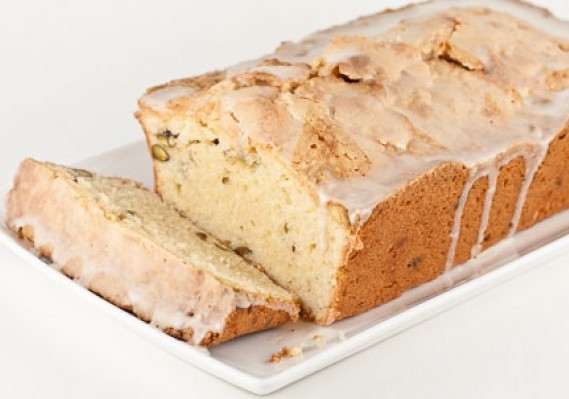 Ingredients
CAKE
1-1/2 cups (3 sticks/338 g) unsalted butter, softened
1 (8-ounce/226 g) package cream cheese, softened
3 cups (525 g) granulated sugar
6 large eggs
3 cups (360 g) unbleached all-purpose flour
½ teaspoon salt
¼ cup (2.6 ml) Irish cream liqueur or milk
1-1/2 teaspoons vanilla extract
1 cup (145 g) chopped pistachios
GLAZE
1 cup (130 g) confectioners' sugar, sifted
1 tablespoon Irish cream liqueur
2 to 3 teaspoons milk

Happy baking!