With this Basic Sponge Cake recipe you'll never have issues baking sponge cakes again.
Who says sponge cake has to be tricky?
The clever trick to this recipe is that you weigh the whole eggs (yes – including their shells) and then you weigh the same amount of the other ingredients – flour, sugar and butter.
With this simple ratio you can make any size sponge cake that you please. You'll be baking perfect sponge cakes every single time.
The very clever Recipes from a Normal Mum shares this excellent Basic Sponge Cake Recipe.

Basic Sponge Cake Recipe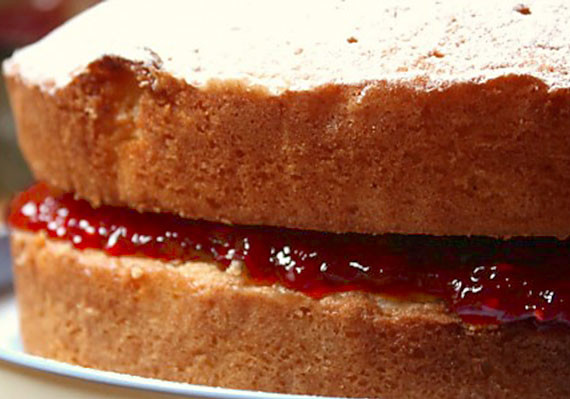 Ingredients
4 eggs
caster sugar, either white or golden
butter or margarine
pinch of salt if not using salted butter
self raising flour
flavouring - 1 tsp vanilla essence/the zest of one lemon/1 tsp of rosewater
filling fodder - jam, cream, fruit, buttercream, whatever you fancy really