A fantastic quick and easy banana cake recipe – this time with beautiful sweet raspberries.
The recipe is very versatile and makes a light and fluffy banana cake.
While banana and raspberry is a great flavour combination, you could just as easily add blueberries or leave the berries out entirely.
Personally I keep the berries. I just love the way the raspberries transform during baking into little "jammy" bursts of flavour and texture.
A super-easy cake to make, this could become one of your all-time favourites.
This Easy Banana Cake with Raspberries is another wonderful recipe from the banana cake queen Chicho's Kitchen.
Like this? You'll love this Light Fluffy Banana Cake.

Easy Banana Cake Recipe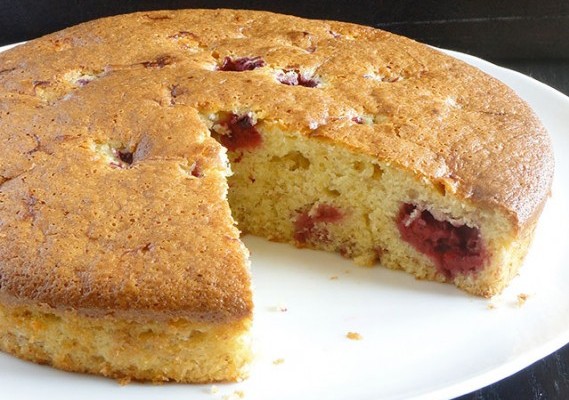 Ingredients
½ cup whole milk
1 cup sugar
1½ cup flour
2 ripe bananas
30 raspberries
1 tbsp baking powder
3 eggs
¼ cup oil

Happy baking!