A Pina Colada Cake for anytime you want to feel like you're on summer holidays somewhere tropical and exotic.
That song about liking pina coladas and walks in the rain certainly has a lot to answer for on the cliche front. I wonder how the singer would have felt about Pina Colada Cake?
This great recipe is the perfect combination of pineapple and coconut cake with a cream cheese coconut frosting. If you want your Pina Colada Cake to be a little more authentic you could add a splash of white rum or Malibu (coconut flavored rum).
This easy Pina Colada Cake recipe is from the kitchen of Yammie's Noshery.

Pina Colada Cake Recipe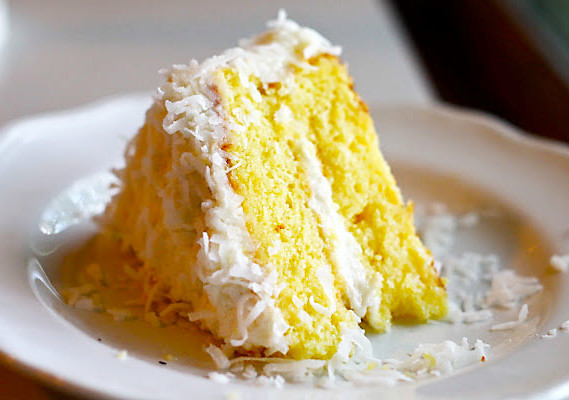 Ingredients
For the Cake:
¾ cup butter
1 cup sugar
3 eggs, separated
1 teaspoon vanilla
2 teaspoons coconut extract
⅔ cup crushed pineapple (do not drain)
1¼ cup cake flour
2 teaspoons baking powder
¼ teaspoon salt
A pinch of cream of tarter
2 tablespoons sugar
For the Coconut Cream Cheese Frosting:
1 8 ounce package of cream cheese
½ cup butter
2 teaspoons coconut extract
1 teaspoon vanilla extract
3-4 cups powdered sugar