If you're like me, this Lime Cake recipe will get you excited. There's a lot of lime in this little old cake.
Ok – I do admit I'm a little citrus cake obsessed lately. I just can't get enough of those zesty mouthfuls of sunshine.
And while lemon and orange are the most popular of citrus cakes, we shouldn't overlook the lovely lime.
This Lime Cake recipe is chock full of flavor. There's lime zest and juice in the cake, a lime sugar glaze and lime scented mascarpone to serve. Have no doubt, lime is the absolute star here.
You can make the cake as tart or sweet as you please by adjusting the sugar quantities. Perfect!
This fresh and sparkling Lime Cake recipe is shared by the very talented Luv n Spoonfuls.
If you're looking for other lime cakes, have you seen this Easy Lime Cake or this Lime Pound Cake? Lime cake heaven!

Lime Cake Recipe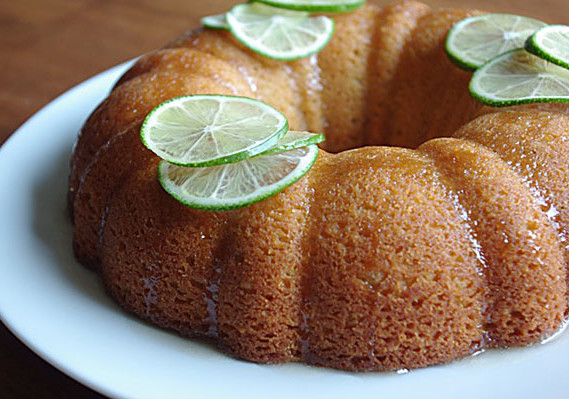 Ingredients
For the Lime Cake:
½ cup melted butter
½ cup olive oil
1½ cup sugar
2 eggs
½ cup plain, low-fat yogurt
zest of two limes
¼ cup lime juice
1 cup all purpose flour
1 cup whole wheat pastry flour
2 teaspoons baking powder
For the Citrus Glaze:
4 tablespoons natural cane sugar
2 tablespoons lime juice
For the Citrus Cream:
8 ounces mascarpone cheese
2 tablespoons natural cane sugar (or agave), to taste
2 tablespoons lime juice
Instructions
For the full recipe visit: Lime Cake.