Possibly THE most delicious Lemon Almond Cake around.
Brace yourself for a big lemony extravaganza.
This is a zesty, sparkling and delicious lemon cake that's like eating sunshine. Or happiness. Mouthfuls of happiness and sunshine – all from a cake!
And with fabulous step-by-step instructions, you can't go wrong with this brilliant recipe.
The recipe uses turbinado sugar in both the cake and the glaze. You may know turbinado as raw sugar. It's less processed than regular white sugar and has larger crystals. Turbinado is particularly great in the lemon syrup as you don't dissolve it completely so that you get a lovely light crunchy texture on top of the cake. Delish!
You're supposed to wait 12-24 hours before consuming this cake so the flavors and textures have a chance to develop and intensify. Good luck with that!
Are you a fan of lemon cakes like this one? Have a look at these 10 amazing lemon cake recipes.
The king of this Lemon Almond Cake recipe (as well as assorted other sweet delights) is Joe Pastry.

Lemon Almond Cake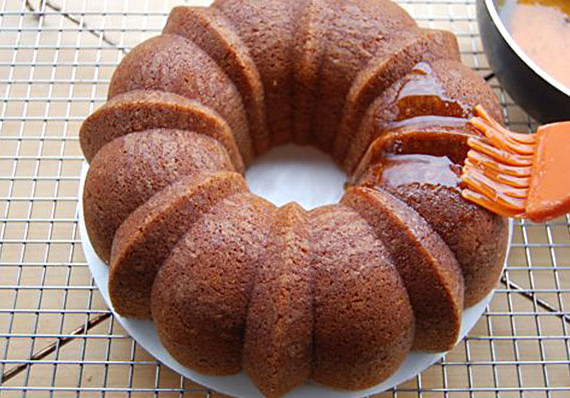 Ingredients
For the cake:
2 ounces blanched, sliced almonds
8.7 ounces (1 ¼ cups) turbinado sugar
3 large eggs, room temperature
8.5 ounces (1 cup) sour cream
1 ½ teaspoons vanilla
⅜ teaspoons lemon oil
8.7 ounces bleached all-purpose flour
1 ¼ teaspoons baking powder
½ teaspoon baking soda
¾ teaspoon salt
½ ounce (2 tablespoons) lemon zest
8 ounces (2 sticks) butter, room temperature
For the syrup:
3.5 ounces (half cup) turbinado sugar
2.2 ounces (1/4 cup) lemon juice