I've always thought that eating a lemon cake is as close to eating sunshine as you can get. There's something about a lemon cake's zesty and tangy freshness that makes my taste buds sing.
Lemon cake just makes me happy. And isn't that what cake is all about?
When choosing your lemons, select the ones that seem heavy for their size and feel slightly soft. They should give a little in your hand when you gently squeeze them. These will be the juiciest lemons. And we all want juicy, fragrant lemons don't we.
And a quick word on zesting lemons. You really only want the very top, thin layer of zest. Any of the white pith will add bitterness – not what we're looking for. Ideally when you've finished zesting a lemon it should still look yellow. If it looks white, you've gone too deep. The Microplane Classic Zester
is great and has a well-deserved cult following (use a light hand though – it's still possible to go too deep with the Microplane).
Here are 10 of my favorite lemon cake recipes. Enjoy!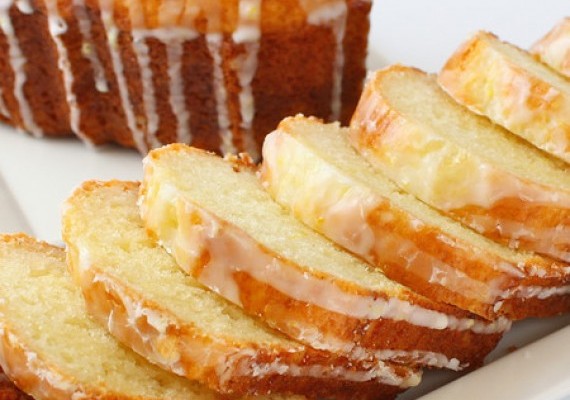 Heavenly zesty lemons and a splash of limoncello transform a simple cake recipe into something truly special. This cake absolutely sparkles with flavour. Don't worry about the limoncello if you don't have it – good old lemon juice is just as wonderful.
***

This amazing cake combines three of my favourite things – raspberries, home-made lemon curd and cake. If you like these things too, I guarantee you will love this great lemon cake recipe.
***

What lemon cake recipe list would be complete without a lemon poppy seed cake? A truly classic combination, this version has lemon in the cake, lemon in the syrup and lemon in the icing. Lemony bliss.
***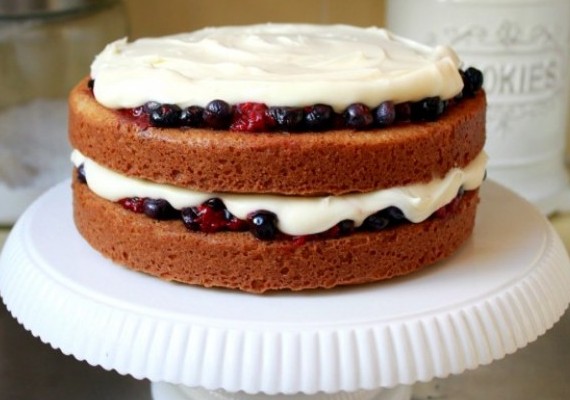 A fresh and light lemon zest spiked cake is sweetened with lush, juicy berries and a deliciously rich cream cheese frosting. Wonderful, wonderful, wonderful.
***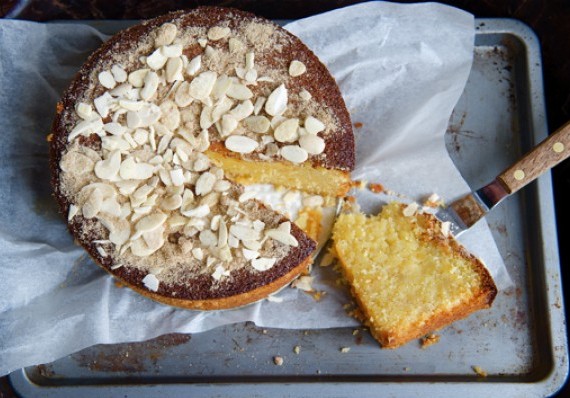 With the zest and juice of four lemons expect a big flavour hit from this lovely Lemon, Polenta and Almond Cake.
The ground almonds and polenta give the cake a gorgeous texture and a splash of amaretto never hurts now does it.
***

A beautiful and elegant cake with a glaze that's beyond delicious.
The combination of lemon and lavender is exquisite – and the smell of your home while you're baking this delight will make you swoon.
***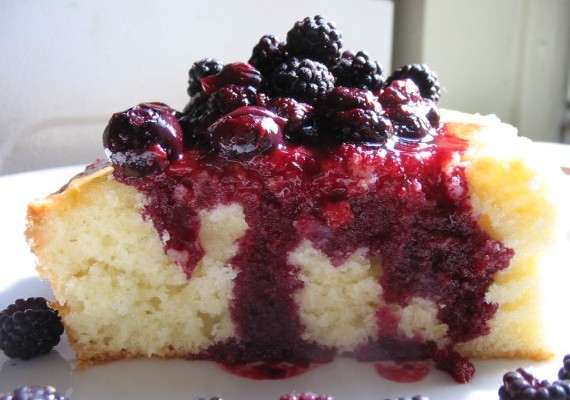 A super-easy, basic lemon cake is jazzed up with a bright, luscious berry sauce. It's a wonderful combination. Frozen berries work brilliantly in the sauce and give you the same intense, vibrant colour.
***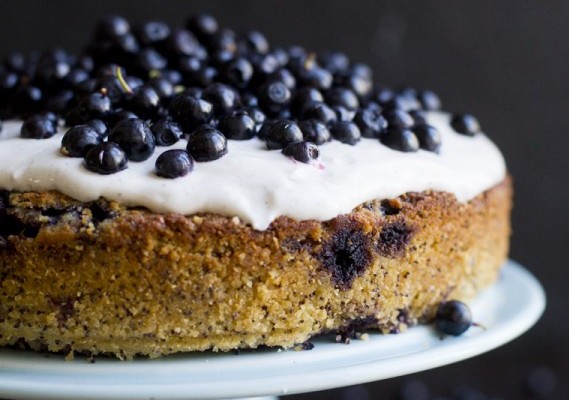 Blueberry and lemon is a wonderful flavor combination. Here, the blueberries really are the star, but lemon plays a very strong supporting role to bring you a cake that's simply sublime.
***

The sweetness and light perfume of finely chopped rosemary adds a hint of something special, and a little unusual, to this lovely Lemon Rosemary Olive Oil Cake. For when you want an elegant flavor combination that's not overly sweet.
***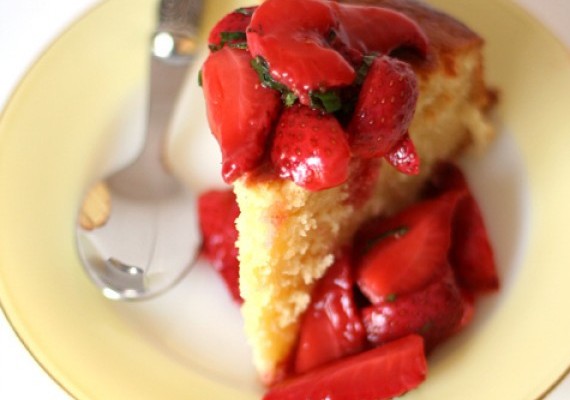 A delicious and delicate lemon buttermilk cake is topped with a truly inspired compote of strawberries spiked with Pimms. Delightful in so many ways.
***
So, as you can see I do love my lemon cakes. But I'm also very fond of orange, lime and mandarin cakes too. Are you the same?
As a fellow citrus cake lover, you might want to stop by The Answer Is Cake's Citrus Cake Recipe Collection. There are even a few unusual cakes like this Grapefruit Tea Cake and this Tangerine Cake to keep things interesting. I'm sure you'll find something there to add some zesty sparkle to your day.
Happy baking my lemon-cake-loving friends!
Other Cakes You Might Like