Possibly the best recipe for Hummingbird Cake – ever. Big call I know.

Not only does it taste delicious but what an absolutely stunning way to dress up a layered hummingbird cake.
Fresh raspberries on a delicious tangy cream cheese frosting make this cake really stand out. Pretty as a picture too.
If you're not familiar with hummingbird cake, think of the perfect union of banana cake and carrot cake (with some pineapple thrown in for good measure). Like carrot and banana cakes, I always find that hummingbird cakes are a real crowd-pleaser. And this one even more than usual.
So if you're looking for a recipe for a hummingbird cake that will impress, this is it. I stand by what I said earlier – best hummingbird cake ever…
The exceptionally talented Nicola and Christine at The Pretty Blog shares this delighful Hummingbird Cake with Cream Cheese Frosting and Raspberries.

Recipe for Hummingbird Cake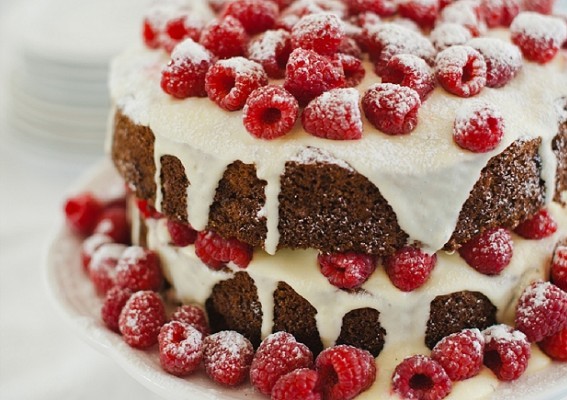 Ingredients
For the cake:
300g castor sugar
3 eggs
300ml sunflower oil
270g peeled bananas, mashed
1 teaspoon ground cinnamon, plus extra to decorate
300g plain flour
1 teaspoon bicarbonate of soda
½ teaspoon salt
¼ teaspoon vanilla extract
100g tinned pineapple, chopped into small pieces
100g shelled pecan nuts (or walnuts), chopped, plus extra, chopped and whole to decorate
2 quantities Cream Cheese Frosting
For the Cream Cheese Frosting and decoration:
500g icing sugar, sifted
50g unsalted butter, at room temperature
125g cream cheese, cold
2 punnets raspberries to decorate.
Icing sugar to dust.

Happy Baking!