When you need a straight forward chocolate cake this Cocoa Chocolate Cake recipe is a winner.

There's no fussing about here, no complicated techniques, no gourmet foreign chocolate of varying percentages. This cake uses cocoa powder and results in a surprisingly moist, rich, wonderfully chocolatey, chocolate cake. What more can you ask for?
This is a basic, reliable, good old fashioned chocolate cake. The perfect chocolate cake really. Everyone needs a recipe like this to fall back on.
The recipe calls specifically for Hershey's Cocoa, but you can use any good quality cocoa powder as long as it's not Dutch processed. Hershey's products are not as ubiquitous in Australia as they are in the US. You can find them – but it's really just cocoa so use your won preferred brand.
This fabulous basic recipe is from the kitchen of Love From The Oven.
Looking for more great cakes like this one? Here are a few chocolate cake recipes you'll love.

Cocoa Chocolate Cake Recipe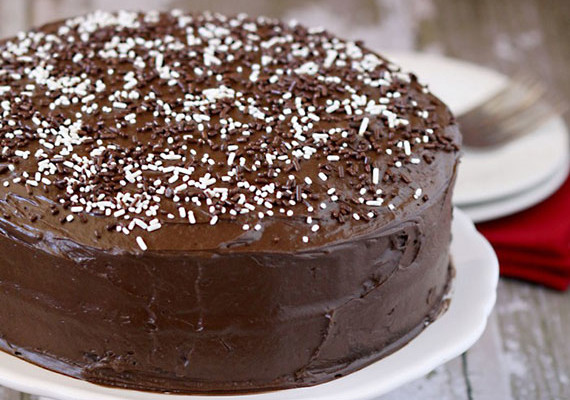 Ingredients
2 cups sugar
1 & ¾ cups all purpose flour
1 & ½ teaspoons baking powder
1 & ½ teaspoons baking soda
1 teaspoon salt
¾ cup Hershey's Cocoa or Hershey's Special Dark Cocoa
2 eggs
1 cup milk (or buttermilk)
½ cup vegetable oil
2 teaspoons vanilla extract
1 cup boiling water