Caramel cake, caramel filling, caramel buttercream frosting – that's a lot of caramel in one spectacular cake. Delicious.

The cake is lovely and moist and you will be bowled over by all that gorgeous sweet, caramel flavor.
The gooey caramel layer in the middle is just wonderful – who doesn't love a caramel centre?
The cake master behind this gorgeous Caramel Cake is Sing For Your Supper.

Caramel Cake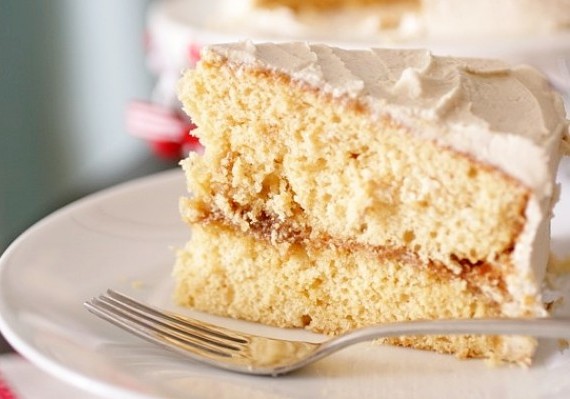 Ingredients
For the Caramel Cake:
1¾ cups sugar
⅓ cup hot water
3 cups cake flour
3 teaspoons baking powder
½ teaspoon salt
¾ cup (1½ sticks) butter
3 eggs
1 teaspoon vanilla
⅔ cup milk
For the Caramel Filling:
1½ cups brown sugar
1 tablespoon butter
2 teaspoons cornstarch
1 cup half-and-half
(milk/cream)
1½ teaspoons vanilla
For the Caramel Buttercream:
¼ cup sugar
2 tablespoons water
¼ cup heavy cream
1 teaspoon vanilla
¾ cup (1½ sticks) salted butter, softened
2 cups powdered sugar

Happy baking!