More than just a cherry on top, this Cherry Cake Recipe Collection is your guide to some of the best cherry cake recipes around.
Cherry cakes have come a long way since those days of fluorescent pink, plastic, glace cherries. Ick!
This cherry cake recipe list is full of luscious cherry and cake combinations that you'll love. Fresh cherry cakes, dark cherries, sour cherries, cherry fillings, cherry compotes and the odd cheeky splash of cherry liqueur, this collection should keep you well-stocked with cherry cake recipes for a while.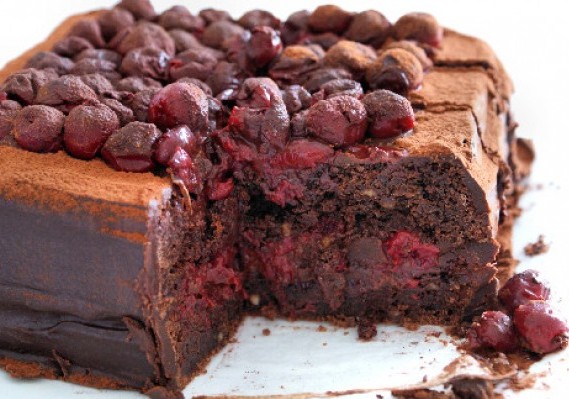 Let's get this cherry cake recipe collection started with a serious, serious cherry chocolate cake. Just look at that fudgey texture and those juicy cherries. Intense indeed!
***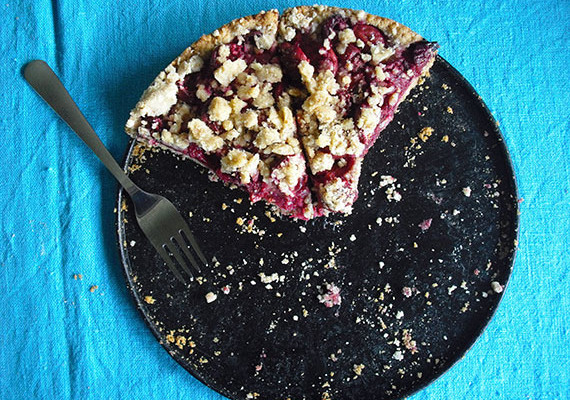 This Cherry Coffee Cake could become one of your stand-by recipes. A cross between a cherry pie, a cherry cobbler, a cherry tart and a cherry cake, this coffee cake recipe is pretty much guaranteed to please everyone who's partial to cherries.
***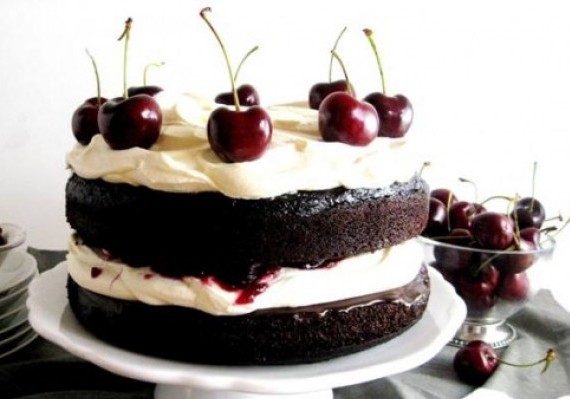 A Black Forest Cake recipe that never fails to impress. With a wickedly good devil's food cake, luscious cherry filling and lashings of thick cream.
***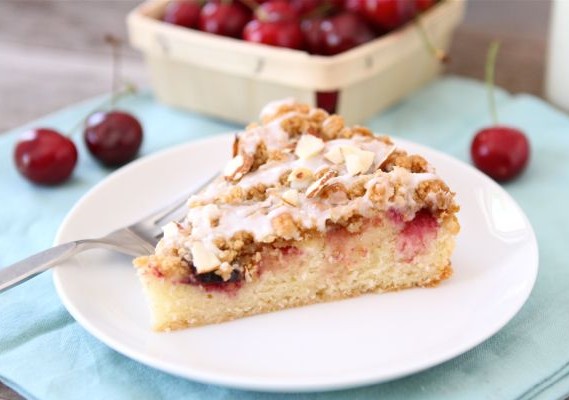 This Cherry Almond Cake is a lovely buttermilk cake with almond and vanilla flavors and a layer of fresh cherries is topped with a crunchy almond streusel topping and a sweet almond glaze.
***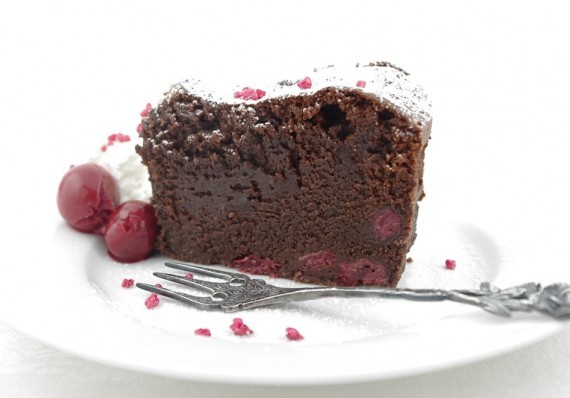 This Chocolate Cake with Cherry is  a divinely rich chocolate pound cake with a silky, smooth, dense texture that is spiked with sweet, juicy cherries. This is a perfect combination of flavors and textures. There's a very good reason chocolate is so often paired with cherry and this cake shows you why.
***

The fruit is the absolute star of this Cherry, Strawberry and Red Currant Cake. A very beautiful and easy cake where cherries, strawberries and red currants are baked into a lovely light vanilla cake. A perfect cherry summer cake.
***

This fantastic Cherry Chocolate Cake recipe is the classic combination of chocolate cake and juicy cherries, all surrounded by a cloud of Italian Meringue Buttercream Frosting. Seriously decadent.
***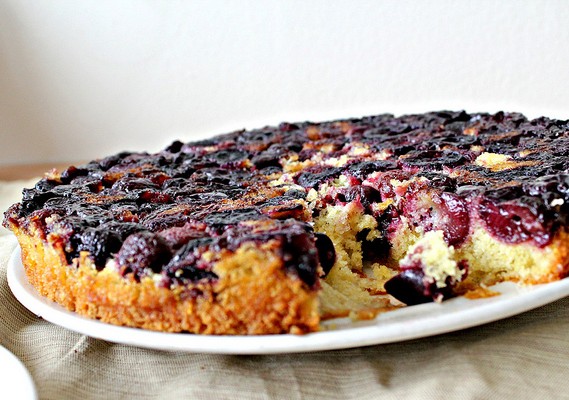 When you need a sensational cherry cake recipe that looks fantastic, tastes unbelievable and is super-easy to make this Cherry Upside-Down Cake could be it.
***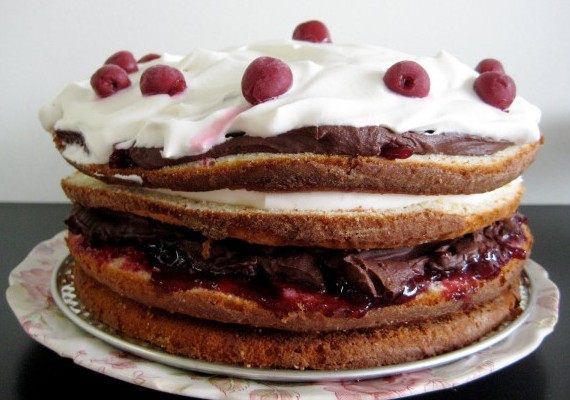 Wonderful twist on a classic recipe with this White Forest Cake. Layers of moist buttermilk cake are smothered in dark chocolate cream, poached cherries and cream.
***
Do you have a favorite cherry cake recipe that you'd like to share? I'd love to hear about it. Why don't you leave a comment or send me an email.
This is just some of my favorite cherry cake recipes. For all of The Answer is Cake's cherry cake recipes click here.
Other Cakes You Might Like