It's fair to say that this Pistachio Polenta Cake with Mandarin Syrup and Figs combines a few of my favourite things.

The combination of pistachio and polenta provide a wonderful texture and flavour to the cake that is perfectly balanced by juicy ripe figs.
Add in a luscious mandarin syrup and you take this cake from merely amazing to absolutely unforgettable.
Did I mention that it's gluten free too.
This truly gourmet Pistachio Polenta Cake With Mandarin Syrup and Figs is from the kitchen of the very talented Scandi Foodi.

Pistachio Polenta Cake with Mandarin Syrup and Figs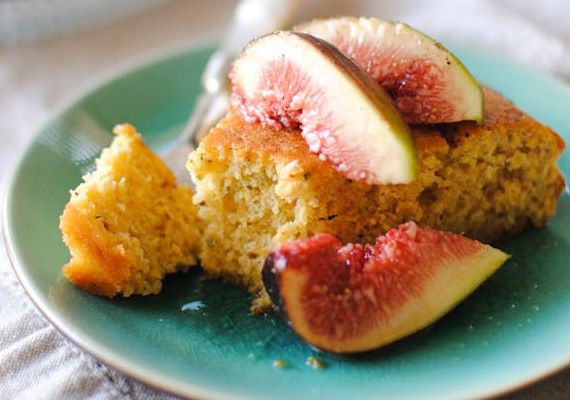 Ingredients
For the Pistachio Polenta Cake:
40g shelled pistachios
4 large free-range eggs, separated
70g natural brown sugar
1 tablespoon finely grated mandarin zest
125ml fresh mandarin juice
80g polenta
110 g gluten-free flour
1 teaspoon baking powder
tiny pinch of salt
For the Mandarin Syrup
125ml fresh mandarin juice
60ml maple syrup
1 heaped tablespoon honey
1 teaspoon natural raw vanilla sugar
Fresh figs, quartered, to serve

Happy baking!