This Homemade Yellow Cake is another contender for best yellow cake recipe in the world.
This is exactly how you want your yellow cakes – delicious and moist with a lovely fluffy, light crumb.
Homemade Yellow Cake is a great birthday cake. This chocolate frosted version is great as it gives die-hard chocolate addicts their chocolate hit, but it's not too over-the-top chocolate for everyone else.
With Homemade Yellow Cake this good and easy, why-oh-why would you bother with a box mix?
The very clever BettyR over at Chef Talk is the creative genius behind this Perfect Homemade Yellow Cake.

Homemade Yellow Cake Recipe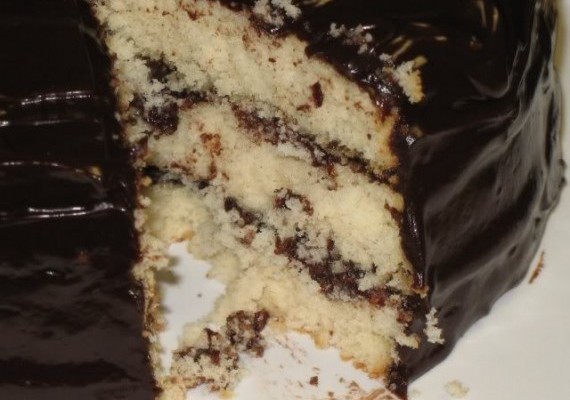 Ingredients
For the Yellow Cake:
2¼ cups all-purpose flour (do not sift the flour)
1½ cups granulated sugar
3½ teaspoons baking powder
1-teaspoon salt
1¼ cups milk with a little added vegetable oil
1 stick butter (not margarine), softened
1-tablespoon vanilla extract
3 large eggs
For the Cooked Chocolate Frosting:
1-1/2 cups granulated sugar
¼ cup + 2 tablespoons cornstarch; packed
7 tablespoons cocoa
1 tablespoon butter
¾ teaspoon salt
1-1/2 cups boiling water
6 tablespoons of butter
1 tablespoon of vanilla

Happy baking!