A marble butter cake recipe to cherish.
Here a lovely vanilla butter cake is given a new lease of life by marbling it with chocolate batter. So very easy yet the effects are dramatic.
I always love that moment when you cut the first slice of a marble cake to reveal the secret patterns inside. It's like opening a present.
If you've wondering how to make a marble cake, it's actually very easy. The key to marbling is not to overdo it. Don't go crazy swirling the batters together. You just want to give some gentle movement to the batters. Less is more.
Marble cake recipe fell out of vogue for a while there but it's great to see this retro style of cake coming back. I hope they hang around for a while.
The very talented Pick Yin over at Life is Great shares this great recipe for Marble Butter Cake.

Marble Butter Cake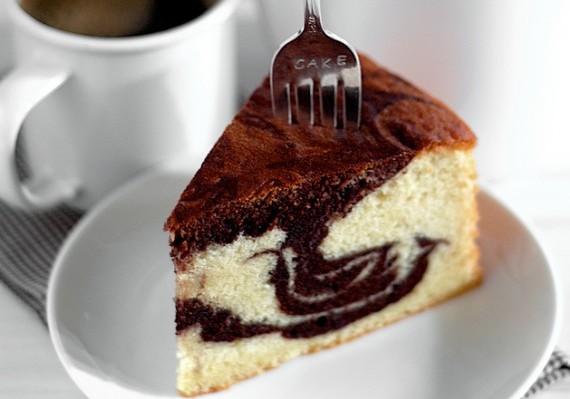 Ingredients
8 large eggs, separated
9 ounces castor sugar
12 ounces unsalted butter
9 ounces all purpose flour
1½ teaspoons baking powder
1½ teaspoons pure vanilla extract
2 tablespoons good quality cocoa powder
¼ teaspoon salt

Happy Baking!