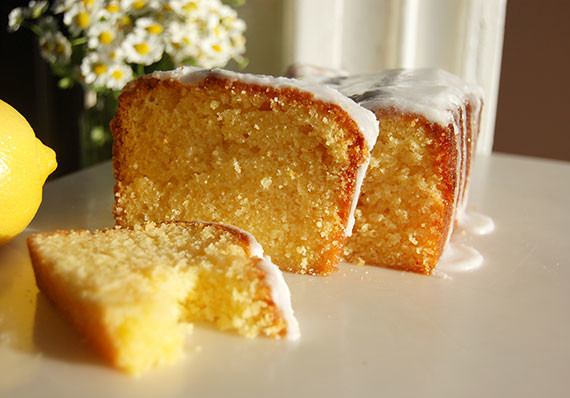 This "How to Make Lemon Cake" post really should be called "How to Make Lemon Cake in Four Different Ways from the One Recipe". Or maybe, "Lemon Cake Four Ways"…

Anyway, this is my easy lemon cake recipe – a cake that you can "tart" up in three ways with different combinations of syrup and/or icing, or that you can just enjoy plain.

Voila! Four lemon cake recipes in one.
This one of my stand-by cake recipes, super easy and super delicious – however you decide to make it.
I probably make lemon cake more often than any other flavor of cake. Personally, I adore the zingy freshness of lemon cake and I'm certainly not alone. Lemon cake seems to be liked by the vast majority of people (as long as it's not too tart) so it's a safe option when you're looking for a cake that will be shared.
If you're wondering how to make lemon cake, this post is all you need to master four different lemon cakes. It's a food processor cake so it's very easy and quick. In fact, I challenge you to find an easier lemon cake to make than this one.
So here goes – how to make lemon cake in four ways.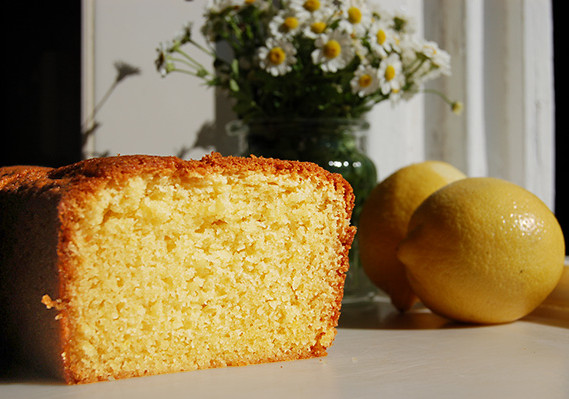 This is the lemon cake recipe that forms the basis for all of the lemon cake variations below. It's simply butter, milk, eggs, flour and sugar with the zest from two lemons. That's it. No vanilla, no lemon juice – just the zest for flavor.  And everything is just popped in the food processor at once and whizzed until combined.
Of course, the cake is delicious without the addition of syrup and/or icing. Eat it plain with a cup of tea – bliss.
But if you want to go a step further…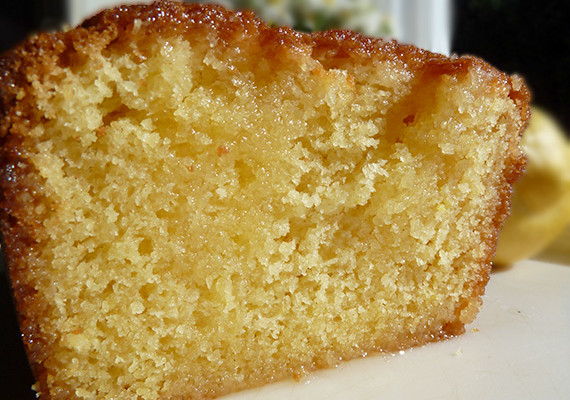 Our first variation is to add a simple lemon syrup to the lemon cake. Look at that luscious, lemony-syrup soaked into the cake in the photo.
The syrup is just fresh lemon juice combined with icing (powdered) sugar. You can make your syrup as sweet or tangy as you like, simply add more or less sugar to suit your tastes.
Not lemony enough for you? Well, from this moist lemon syrup cake, we can go one step further and add a lemon icing. Lemon cake with lemon syrup and lemon icing – our next variation…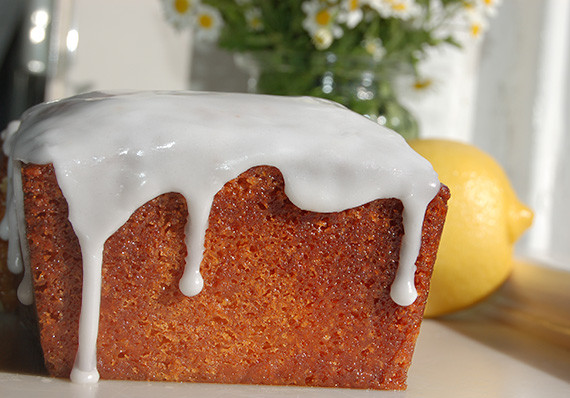 This variation sees both a lemon syrup and a lemon icing added to the basic lemon cake. That's a whole lot of lemon-love.
What's more, you use the syrup as the basis of the icing, simply adding more icing (powered/confectioners') sugar to the syrup to turn it into a snowy white glaze.
This cake gives you a big lemony hit, but if that's all a bit too lemony for you…
Iced Lemon Cake
Let me introduce the Iced Lemon Cake where you add the lemon icing from the recipe above to the basic lemon cake (no syrup). Without the syrup, this cake is not as "sticky", but still delightfully lemony and delicious.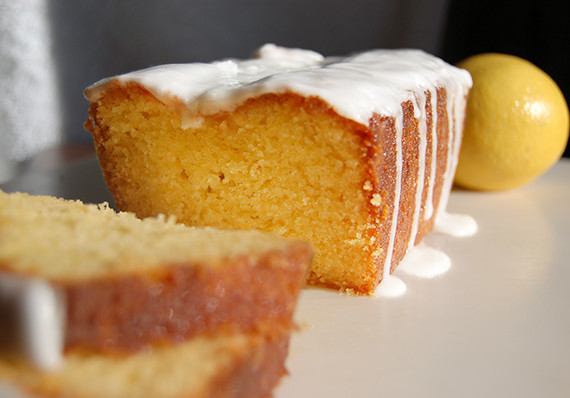 So, that's all the lemon-cake-love that I have for you today.
But don't get me started on adding other things like poppy seeds or almond meal, pistachios, blueberries, raspberries even rosemary. Once you master how to make lemon cake, you can add to the basic mix and enjoy a world of variations. Lemon cake heaven!