If you need a basic Eggless Sponge Cake recipe this is just perfect.
A basic eggless cake with vanilla, it uses yoghurt and oil which give the cake a lovely moistness and soft sponge texture.
I have a friend who can't eat eggs. We're talking hives and stomach cramps as a result of eating eggs. Most cake is a strict no-go area. I, of course, see this as a wonderful baking challenge. Everyone should have cake (that's the Marie Antoinette streak coming out in me).
While perfect all by itself – even for those who don't need their cake eggless, this is a great basic recipe that you can use as a blank canvas. Add whatever you like to jazz it up. Try it with eggfree icing or frosting or perhaps a fruit syrup or compote.
I think this Eggless Sponge Cake recipe is a great example of how far eggless cooking has come in recent years. A cake that's egg free and delicious – it is very possible indeed.
This inspired Eggless Sponge Cake recipe is baked with love by the talented Sharmis Passions.
(The recipe calls for maida which is simply cake or all purpose flour).

Eggless Sponge Cake Recipe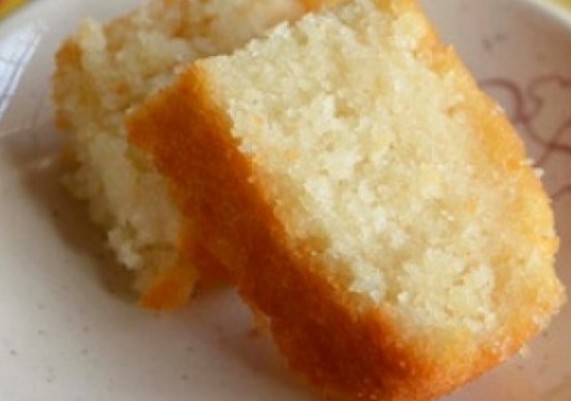 Ingredients
Maida (cake flour) - 1 and ½ cups (200 gms)
Plain yogurt - 1 cup (250 ml)
Granulated Sugar - ¾ cup (165 gms)
Baking soda - ½ tsp
Baking powder - 1 and ¼ tsp
Cooking oil - ½ cup (125 ml)
Vanilla essence - 1 and ½ tsp
Milk - 1 tbsp (just for brushing the top)