A simple and satisfying Date and Walnut Cake.
This is an extremely straightforward cake recipe.
Dates and walnuts provide the sweetness, main flavors and texture. The egg has been replaced by baking powder and baking soda. Doesn't get much easier – or tastier.
Eat it while freshly baked – with a little butter if you're being naughty.
This lovely Date and Walnut Cake is shared by the talented Veg Bowl.
If you're looking for fruit and nut cake recipes, have a look at this Apple Walnut Cake with Dried Fruit or this great Fruit and Nut Cake.

Date and Walnut Cake Recipe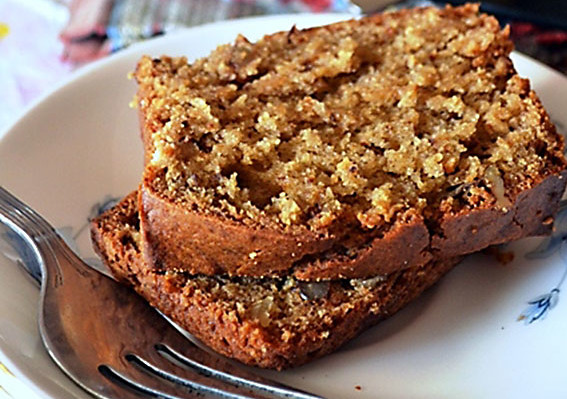 Ingredients
1½ cup plain flour
1 cup sugar
¾ cup pitted dates, chopped
1 cup hot milk
⅓rd cup butter
1 tsp baking soda
½ tsp baking powder
½ cup chopped walnuts