Whether you're new to cardamom and cardamom cake, or a long time-fan of the exotic spice, this is a great Cardamom Cake recipe.

Cardamom has an aromatic, spicy, citrus warmth. Cardamom baked goods are particularly popular in Nordic countries and the spice is used extensively in Indian and middle eastern sweets and drinks. Chai tea usually includes cardamom and coffee ground with cardamom is a wonderful combination.
Did you know that cardamom is the third most expensive spice after saffron and vanilla, but a little bit goes a long way so you won't break the bank baking with it.
In this Cardamom Cake recipe, the cardamom is definitely present but it's not over powering. It's balanced beautifully with vanilla and almond flavors. There's almond meal and almond extract in the cake itself, plus an almond glaze to finish. Fresh raspberries bake into little pockets of sweet jammy goodness and provide a lovely berry flavor burst throughout the cake.
This great Cardamom Cake is from the kitchen of Sweet Lavender Bake Shoppe.
For another spicy exotic cake recipe, have a look at this Armenian Nutmeg Walnut Cake.

Cardamom Cake Recipe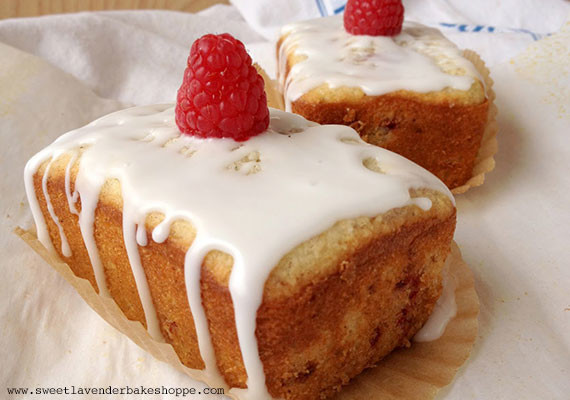 Ingredients
For the Cardamom Cake:
1½ sticks unsalted butter, at room temperature
¾ cup vanilla sugar (or regular granulated sugar)
3 eggs at room temperature
¾ teaspoon vanilla extract
1 teaspoon almond extract
1 cup all purpose flour
2 teaspoons ground cardamom
¾ teaspoons baking powder
¼ teaspoon salt
½ cup whole milk, room temperature
½ cup almond meal
1 pint fresh raspberries (with a handful removed for garnish)
For the Almond Glaze:
1 cup powdered sugar, sifted
4.5 teaspoons whole milk
½ teaspoon almond extract