If the way to a man's (or woman's) heart is through the stomach, then cake must be a sure fire way to get yourself some lovin'.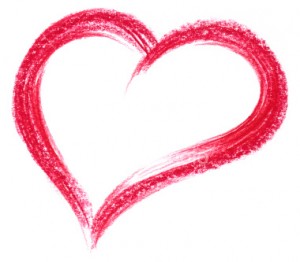 Okay, maybe I can't absolutely guarantee that you'll end up doing the wild thing with the object of your affection, but all that luscious chocolate, creamy caramel, exotic syrups and plump juicy fruits, can sure be sexy as hell.
You'll notice that most of the cakes included in this list are chocolate.
There's good reason chocolate has been used as an aphrodisiac for centuries – it gets the endorphins pumping.
And it melts. Use your imaginations people.
So next time you're out to seduce, try these raunchy little numbers. All to be served with whipped cream of course…
This Strawberry and Chocolate Devil's Food Cake is a perfectly sinful combination of rich moist chocolate cake with sweet juicy strawberries and thick chocolate ganache. This cake is pure seduction.
This has to be the cake equivalent of red and black sexy lingerie. Just look at it.
 *****
Perhaps a little more chaste looking than the other cakes here, but the name alone should get a reaction. It conjures up images of exotic lands, pashas and harems.
Don't be surprised when this sensual cake leads to your very own dance of the seven veils.
 *****
Lashings of whipped cream and plump scarlet juicy cherries add a hit of the erotic to this classic chocolate cake.
Add in a touch of heady liqueur and resistance is futile. Even the name sounds dark and mysterious.
  *****
It's doesn't get much sexier than this gorgeous Triple Chocolate Cheesecake. Silky rich indulgent chocolate cheesecake. The texture here is awesome. Lust on a plate.
 *****
A cake to make you sin, this Seven Sins Chocolate Cake is incredibly decadent. With devils food chocolate cake, dark chocolate whisky cream, milk chocolate mocha cream, white chocolate dulce de leche, milk chocolate marshmallow frosting, dark chocolate drizzle and chocolate shavings and decorative chocolate pieces.
With all of that, I'm surprised it's only seven sins really. I think we can all agree it has lust – and gluttony, covered.
*****
Know any other sexy cakes? Why don't you leave a comment below or send me an email – I'd love to hear from you.
Other Cakes You Might Like