This Lime Pound Cake recipe takes simple pound cake to new levels of deliciousness. If you like lime, then this cake's for you.
This lime cake is absolutely bursting with lime.
There are generous amounts of lime juice and zest in the cake and even more in that delicious glaze.
You may be concerned that all of this lime might be a little too much. But the tartness of the lime is rounded out perfectly with vanilla. There's vanilla bean and extract in the cake and more vanilla extract in the glaze.
This lime cake recipe is very easy to make too. Absolutely great for afternoon tea.
To get the most juice out of my limes, I zap them in the microwave for ten seconds and then bash them hard against the kitchen bench. You want then to feel a little but squishy when you squeeze then in your hand. Just don't break the skin at this point or the juice will escape.
This delightful Lime Pound Cake recipe is from the kitchen of How Sweet It Is.

Lime Pound Cake Recipe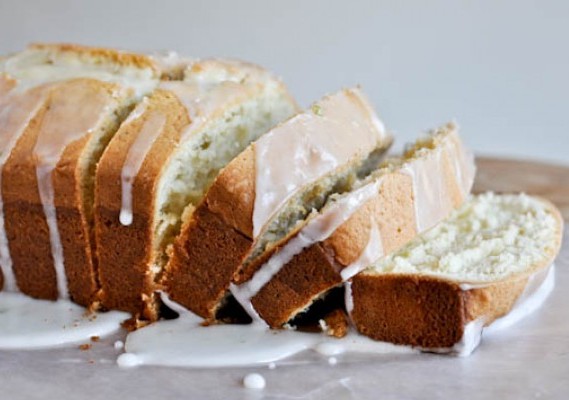 Ingredients
For the Lime Pound Cake:
3 large eggs
3 tablespoons milk
1 tablespoon vanilla extract
1½ tablespoons lime zest (about 3-4 medium limes)
¼ cup freshly squeezed lime juice
contents of one vanilla bean
1½ cups all-purpose flour
1 teaspoon baking powder
¼ teaspoon salt
¾ cup white sugar
1½ sticks butter, softened
For the Vanilla Lime Glaze:
¼ cup lime juice
1 teaspoon vanilla extract
1 tablespoon heavy cream
¾ -1 cup powdered sugar
1 teaspoon lime zestFor the full recipe go here: Vanilla Lime Poundcake.