If you're a lover of peanut butter and cake, this Peanut Butter Pound Cake recipe will make your day (if not your week).

An easy cake to make, the richness of pound cake is a perfect match for peanut butter.
You only need half a cup of peanut butter for this recipe, but you still get a lovely full peanut butter taste. I also love the use of brown sugar which adds to the rich, deep flavour.
But wait there's more. If peanut butter cake wasn't enough to make you happy, there are little peanut butter chocolate swirl bits in the cake too. Yep, it just keeps getting better.
If you can't get your hands on the chocolate peanut butter swirl buttons, you could either use normal chocolate chips (white chocolate chips would be great), or smash up some chocolate peanut butter cups.
There's no messing around with this cake. It doesn't even need frosting (although you could always add one if you felt the need). Dust with icing sugar and you're away.
Do you think it would be too wicked to spread a little jelly on a slice of this cake? I wonder…
This Peanut Butter Pound Cake delight is baked with love by Bake or Break.

Peanut Butter Pound Cake Recipe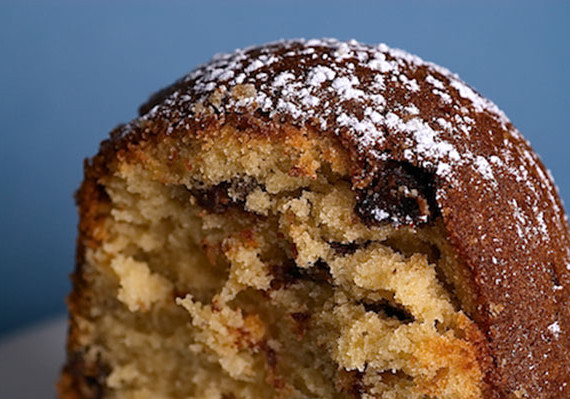 Ingredients
1 cup unsalted butter, softened
1 & ½ cups granulated sugar
1 cup firmly packed brown sugar
½ cup creamy peanut butter
1 teaspoon vanilla extract
5 large eggs
3 cups all-purpose flour
½ teaspoon baking powder
¼ teaspoon salt
1 cup milk
10 ounces swirled milk chocolate and peanut butter morsels
confectioners sugar for dusting