Milky Way bar meets chocolate molten lava cake, this Milky Way Cake recipe will make you swoon.
Super easy, super delicious, super fantastic.
What's not to love? Chocolate lava cakes are extraordinarily lush with all that gooey chocolate deliciousness in the heart of a cake.
Add in a Milky Way bar (full size thanks – none of that small "fun sized" malarkey), and the centre takes on a lovely caramel richness. These little chocolate cakes are unbelievably good.
I'm pretty sure a molten lava Milky Way Cake isn't what they had in mind when they came up with the slogan, "the treat you can eat between meals without ruining your appetite". Ruin me please…
The sinfully wonderful Doughmesstic shares this divine Milky Way Cake recipe.

Milky Way Cake: Molten Lava Milky Way Cakes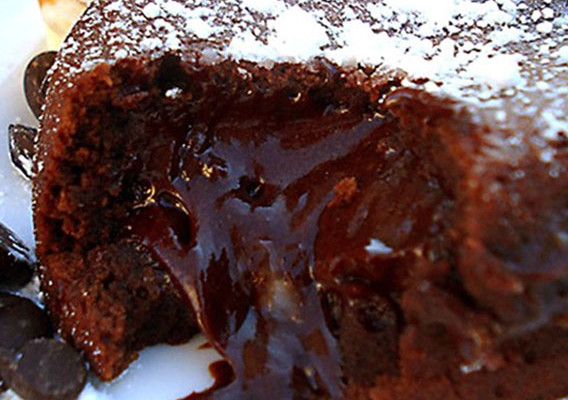 Ingredients
10 tablespoons salted butter
8 ounces dark chocolate chips
½ Cup All Purpose Flour
1⅔ cups Powdered Sugar
3 large eggs plus 3 large egg yolks
1 Vanilla Bean, scraped
1 teaspoon vanilla
1 Milky Way candy bar (regular size), chopped