Heavenly zesty lemons transform this cake into something truly special.
With limoncello in the cake and the glaze, this cake is bursting with fresh lemony flavour.
Citrus cakes are always a crowd pleaser – so much fresh, bright, tangy flavour, it's like eating sunshine.
Even if you don't have limoncello, this is a really good basic recipe. If you don't have, or don't want to use alcohol, simply substitute it with good old lemon juice. You'll still get great flavour which is helped along by the zing of lemon zest.
Limoncello is a southern Italian lemon liqueur traditionally served cold as a digestif. It's also ridiculously easy to make if you're so inclined.
Homemade limoncello is a great gift – especially for men (I tend to find buying presents for the men in my life challenging). A gift idea for you – combine this cake and a bottle of limoncello (homemade or not) for a great present.
Here's how I make limoncello – combine ½ cup lemon rind strips with 4 cups vodka, cover, and let stand for two weeks; strain and combine with simple syrup made from 3 cups water and 1½ cups sugar. The higher the proof of the vodka, the more lemon flavor your finished product will have. I also use organic or homegrown lemons so that there's no wax on the rind.
Without or without the liqueur, this is a winning cake. Share the sunshine.
This divine recipe is brought to you by the zesty Liv Life.
Like liqueur cakes? You'll love this Baileys Irish Cream Cake.

Limoncello Cake Recipe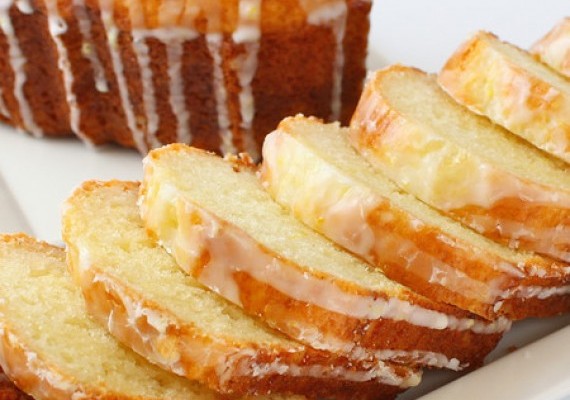 Ingredients
For the cake:
2 eggs
1 cup vanilla Greek yogurt
1 cup sugar
¼ cup canola oil
zest of 1 lemon
3 Tbs Limoncello (or lemon juice)
2 cups flour
1½ tsp baking powder
½ tsp baking soda
¼ tsp salt
For the glaze:
½ cup powdered sugar
1½ to 2 Tbs Limoncello or Lemon Juice (adjust as necessary)
1 tsp lemon zest
Instructions
For the full recipe go here.
The Answer Is Cake loves citrus cakes and we have lots of wonderful recipes to share with you. Check out all our delicious lemon, orange, lime, mandarin, grapefruit cakes by clicking here.
Happy baking!