Long gone are the days when opting for a gluten free cake meant you had to settle for a substandard cake experience. With more and more people going gluten free, gluten free treats have certainly come a long way. As these great recipes show, no longer must you miss out on great flavour, texture or presentation in gluten free cakes.

Here are 10 unforgettable gluten free cake recipes that everyone will enjoy.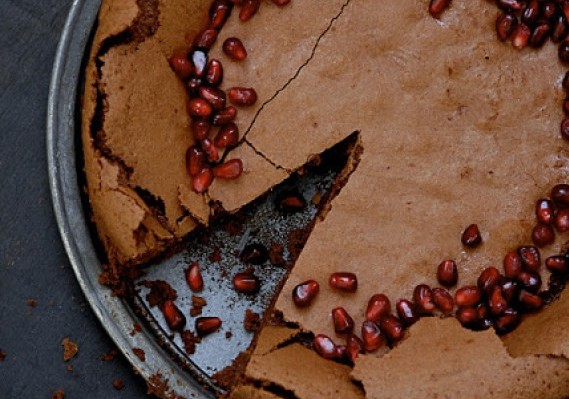 A gorgeous recipe where a basic flourless chocolate cake is turned into something more exotic by the addition of pomegranate. There's a good splash of pomegranate syrup in the cake batter as well as those beautiful ruby-red pomegranate seeds on top of the cake. Elegant and tasty!
***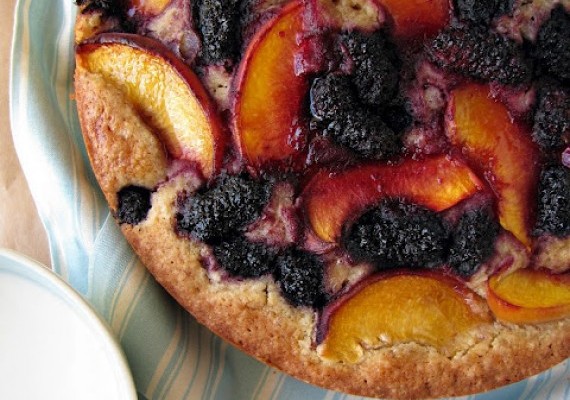 A delightful, moist, almond cake is topped with luscious peaches and mulberries for a taste and colour explosion. It's great to see a cake recipe using mulberries, but if you don't have mulberries (or peaches for that matter) you can play around with whatever takes your fancy for a topping. Perfect for a special afternoon tea. Or dare I suggest an indulgent breakfast?
***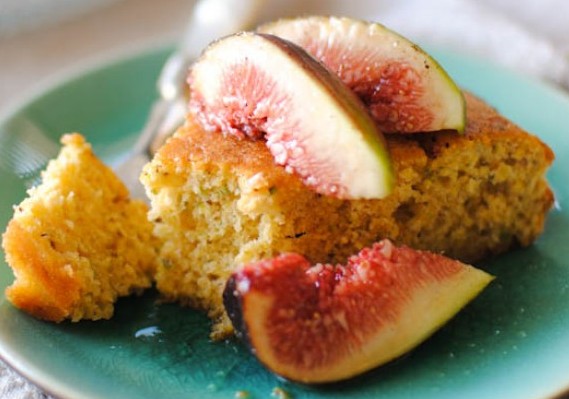 The combination of pistachio and polenta provide a wonderful texture and flavour to the cake that is perfectly balanced by juicy ripe figs. Add in a luscious mandarin syrup and you take this cake from merely amazing to absolutely unforgettable.
***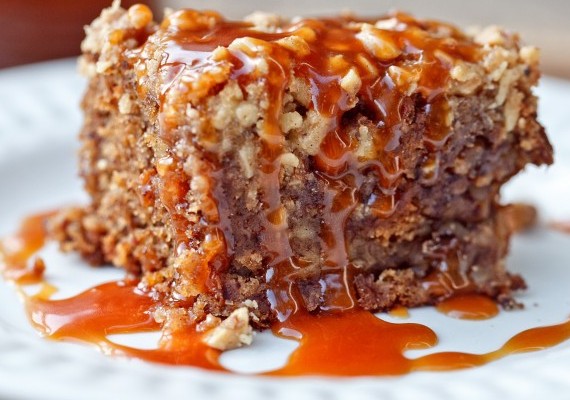 A gorgeous, dense and succulent banana cake with a crumble topping is smothered in a delicious, rich, spoon-licking good caramel sauce. Seriously, don't miss the caramel sauce. It works so well with all of the flavours and textures of the cake and takes it to a whole new level of deliciousness. You'll thank me…
***

An elegant cake where ricotta is paired with chocolate and subtly spiced with cinnamon and a touch of lime zest. The ricotta makes the cake moist and velvety. It is chocolatey – but in a restrained and refined way. Sprinkled with bright green pistachios, this is a delicious and decadent treat.
***

A simply stunning Blueberry, Lemon, Poppy Seed and Almond cake. With blueberries in the cake batter and blueberries on top, this cake is an absolute celebration of blueberries. Be generous with the blueberries on the top for maximum impact. The sweet and tangy yoghurt glaze ties all of the flavours together beautifully.
***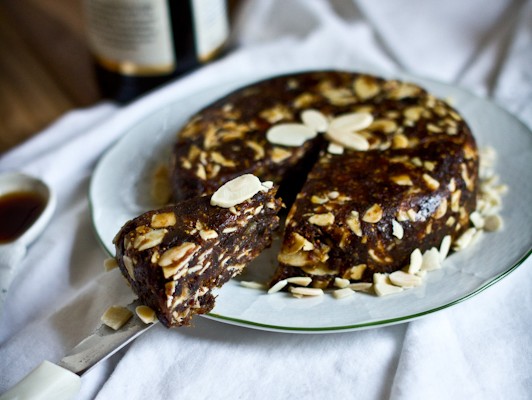 An easy recipe for such an impressive and tasty result. This combination of fruit and nuts would work fantastically well with a cheese plate.
***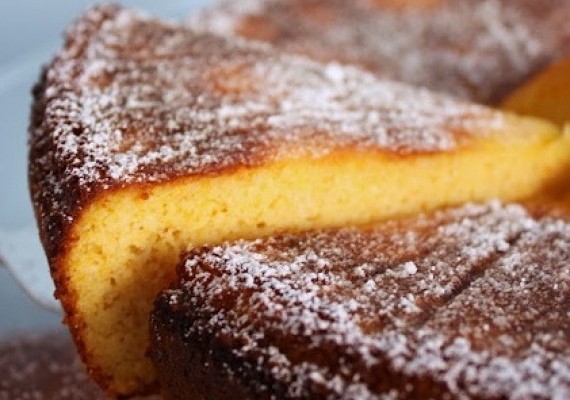 It's like eating sunshine made into cake. A sweet and moist almond cake that's just bursting with the beautiful flavour of oranges. In this cake the orange flavour is achieved by incorporating boiled oranges into the cake batter and the results are spectacular.
***

Take a lovely banana cake and marble melted dark chocolate through it and you have something very special indeed. With a smattering of walnuts and nutmeg, this gorgeous banana cake is moist and lush and the flavours are perfectly balanced. What's more, this cake is surprisingly easy to make for such an impressive result.
***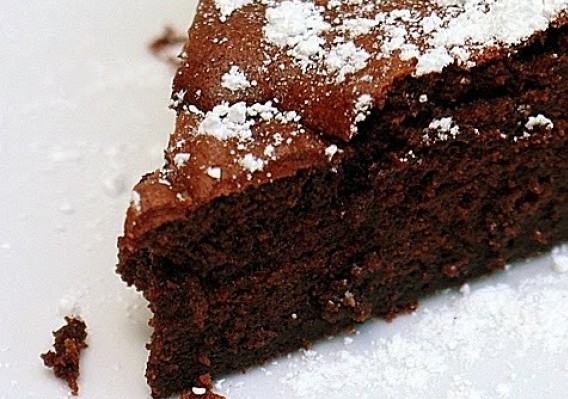 A truly delicious and super-easy flourless chocolate cake recipe. This recipe gives you the most fudgey, rich, intensely chocolatey chocolate cake you can possibly imagine. And with 16 ounces (that's nearly half a kilo) of dark chocolate, it's little wonder that this cake packs a serious chocolate punch. There's also a massive 9 eggs in this recipe. But it's all worth it. So very, very, worth it.
***
Happy baking!
Other Cakes You Might Like