Fresh, fragrant, fruity, floral and zesty, orange cakes are beloved around the world.

A true cake for all seasons, orange cakes work equally well as a tangy summer treat, or to brighten a cold winter's day with a little taste of sunshine.
I don't know about you, but eating orange cake just makes me happy.
Like its citrus sister lemon, when baking with oranges, avoid using the white layer of pith under the zest. The pith is bitter and icky – not something you want in your baked goods.
Whether you like your orange cakes plain or complemented with anything from poppy seeds to plums, pears, honey or cardamom, if you're a fan of orange cakes, you'll love these 10 great orange cake recipes.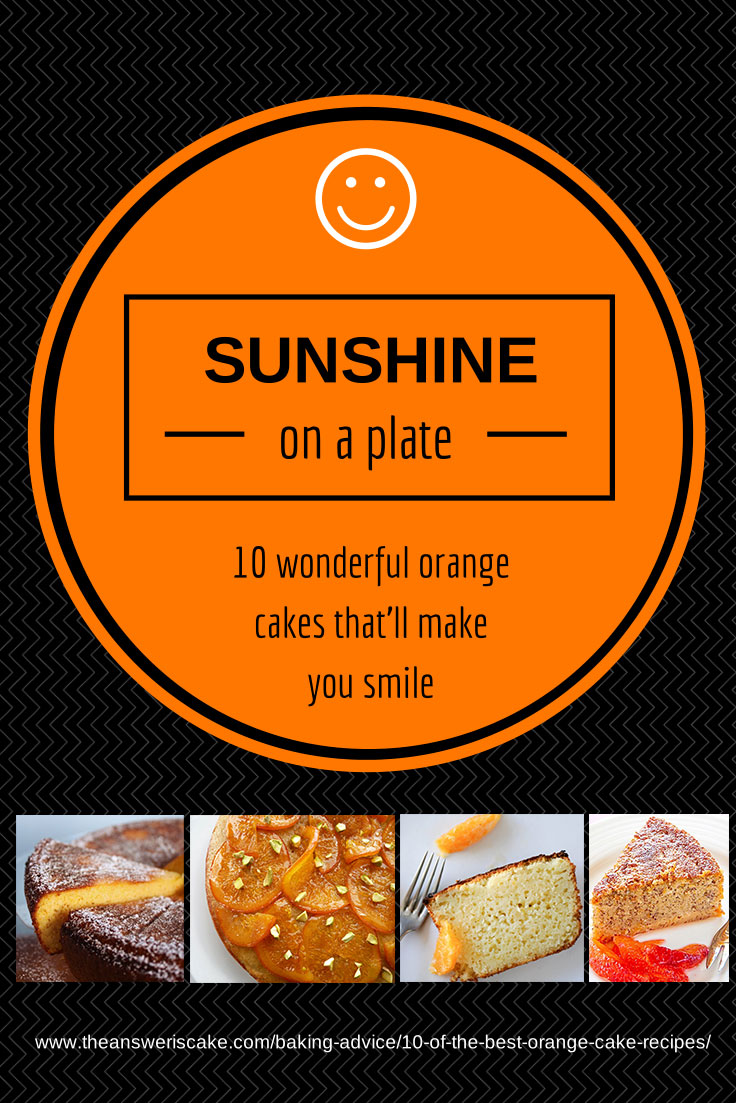 A sweet and moist almond cake that's just bursting with the beautiful flavour of oranges. This is one of those cakes where the deep orange flavour is achieved by incorporating boiled whole oranges into the cake batter itself. And the results are spectacular. It's like eating sunshine made into cake.
***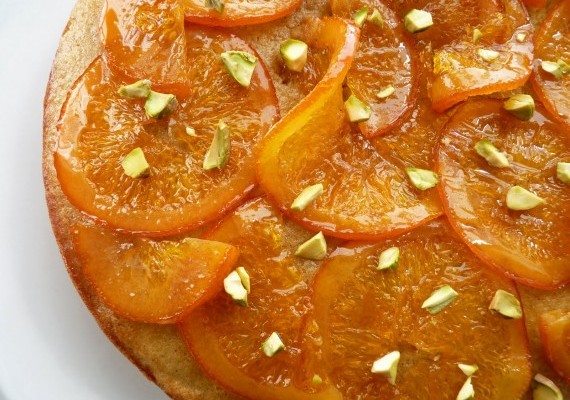 A cake that combines a few of my favourite things – oranges, honey, cardamom and vanilla in a taste extravaganza. The cake is soaked in an exotic syrup that adds a delicious lusciousness. Divine.
***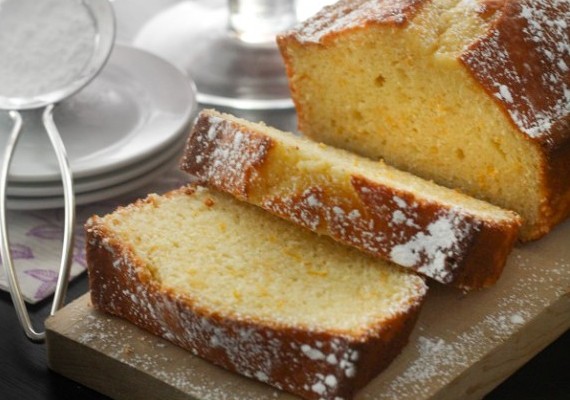 A fabulous recipe for an easy to make, moist and dense Orange Yoghurt Cake. While the cake all by itself lovely, the optional vanilla spiked citrus syrup that can be served with the cake is not to be missed.
***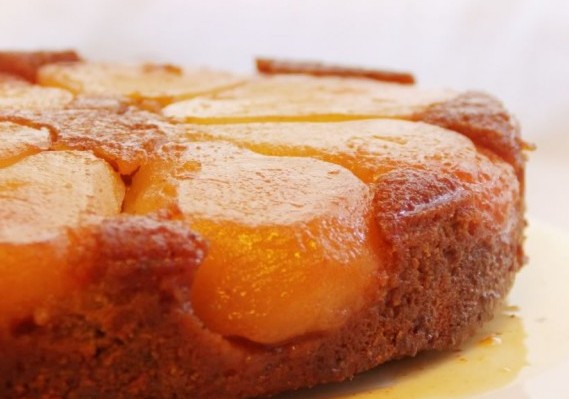 Turn your world upside-down with this fabulous orange upside-down cake sensation. And what a flavour line-up it offers with almond and hazelnut meal, coconut, honey, oranges and pears. An impressive and totally delectable delight that's super-easy to make – and even easier to eat.
***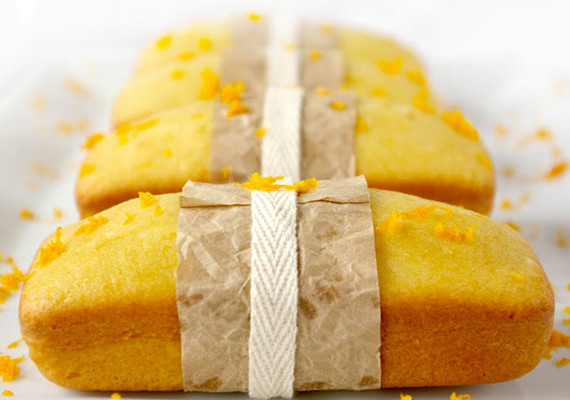 A very "orangey" Orange Pound Cake recipe. With the zest from 4 large oranges, this pound cake packs a lot of orange flavor. Always a good thing in my view.
***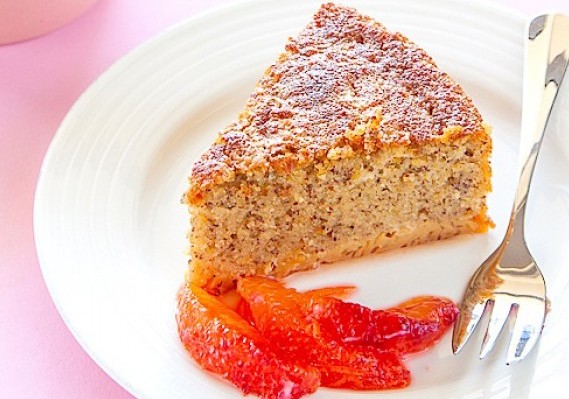 A wonderful sugar and gluten-free recipe for a Flourless Blood Orange Cake. The almond and hazelnut meals provide a lovely texture and mellow nutty base for the orange and honey flavours to shine.
***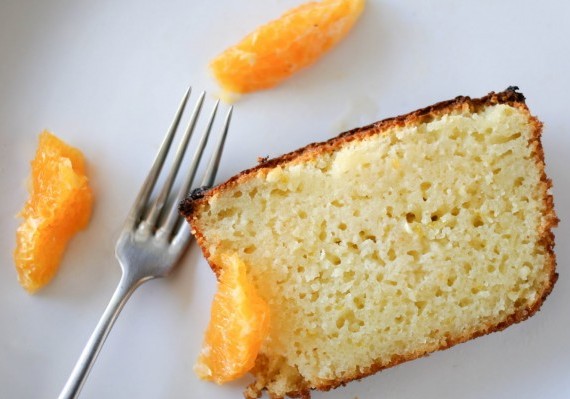 A delightfully easy pound cake recipe that packs a big flavour punch. This cake is incredibly moist thanks to the generous amount of ricotta cheese and butter. This richness is then balanced out by orange zest and splash of amaretto to give this cake its lovely bright, sparkling flavour.
***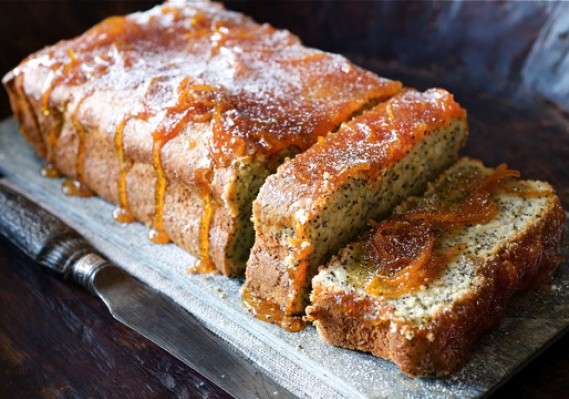 A lovely poppy seed cake made with both orange juice and zest. You could probably stop there and be very happy but where this cake really shines is the sticky marmalade sauce made with blood oranges. It's rich, sweet, syrupy and takes the cake to a whole new level of deliciousness.
***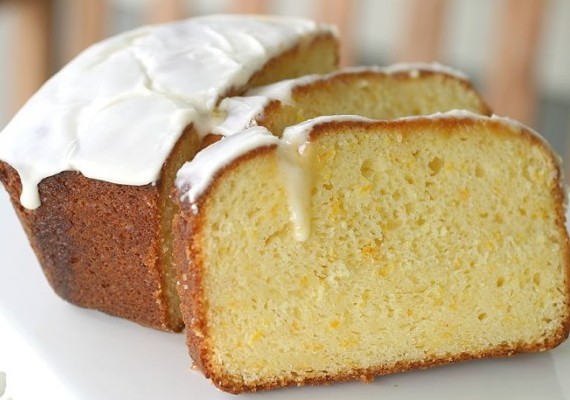 A beautifully moist orange cake made with olive oil and sour cream. Once baked, the cake is then drenched in orange syrup and finished with a snow-white orange glaze. Perfect with a cup of tea.
***

Not quite orange but a worthy addition to this list. The caramelised clementines really lift the almond cake and provide a sweet citrus burst that makes you stop and take notice.
***
If you like orange cakes, chances are that you might enjoy other citrus cake delights. Well look no further than The Answer Is Cake's Citrus Cake Recipe Collection. With recipes ranging from the ever popular lemon cake to the more unusual tangerine and grapefruit cakes, there's a fresh and zesty cake here with your name on it.
Happy baking!
Other Cakes You Might Like