Another fantastic citrus cake recipe – this time for a moist orange cake made with olive oil and sour cream.
Once baked, the warm cake is then drenched in orange syrup and finished with a snow-white orange glaze.
You are supposed to let this cake sit overnight (at least) to let the flavours develop. If you can manage not to succumb to temptation, it really is worth waiting for. And it's not only the flavours that improve, but the texture too.
This delicious Orange Sour Cream Loaf Cake is from the kitchen of The Cooking Photographer.
Or if you're looking for more delicious lemon or orange cake recipes, be inspired by the The Answer Is Cake's Citrus Cake Recipe Collection.

Orange Sour Cream Loaf Cake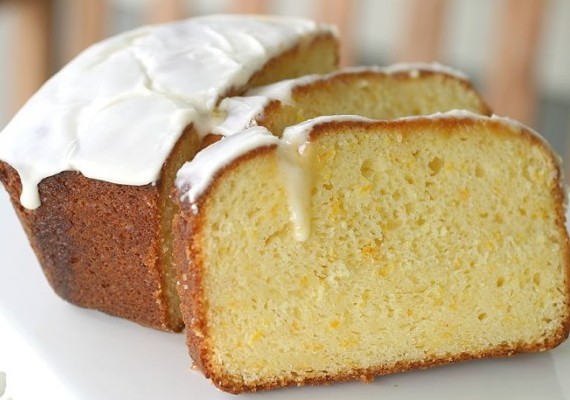 Ingredients
For the cake:
1 cup full fat sour cream
1 cup granulated sugar
3 large eggs
Zest of 3 oranges
1 tsp real vanilla extract
¼ tsp salt
½ cup extra light olive oil
2 teaspoons baking powder
1 ½ cups all purpose flour
For the syrup:
1/3 cup fresh squeezed orange juice
1 Tablespoon granulated sugar
For the glaze:
1 cup powdered sugar
2 Tablespoons fresh squeezed orange juice
Instructions
For the full recipe go here: <a title="Orange Sour Cream Loaf Cake" href="http://www.thecookingphotographer.com/2009/04/orange-sour-cream-loaf-cake_30.html" target="_blank">Orange Sour Cream Loaf Cake</a>.
Happy baking!