Delicious and decadent, cheesecakes are always a winner. Whether you like your cheesecakes au naturel, smothered in caramel sauce, piled high with berries, baked or set, we've got something here to tempt you.

If you thought cheesecake was invented in New York, it may surprise you to learn that it actually dates back over 4,000 years to ancient Greece. According to www.cheesecake.com (which sets out the history of this beloved dessert), in ancient Greece, cheesecake was considered to be a good source of energy, and there is evidence that it was served to athletes during the first Olympic games in 776 B.C.
Greek brides and grooms were also known to use cheesecake as a wedding cake. The simple ingredients of flour, wheat, honey and cheese were formed into a cake and baked.
I wonder what the ancient Greeks would make of these 10 fantastic cheesecake recipes.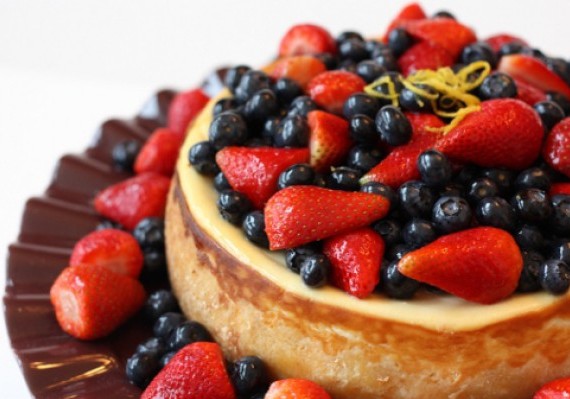 A lovely recipe for a New York style baked cheesecake that is piled high with beautiful glazed fresh berries. This is a classic for a good reason.
***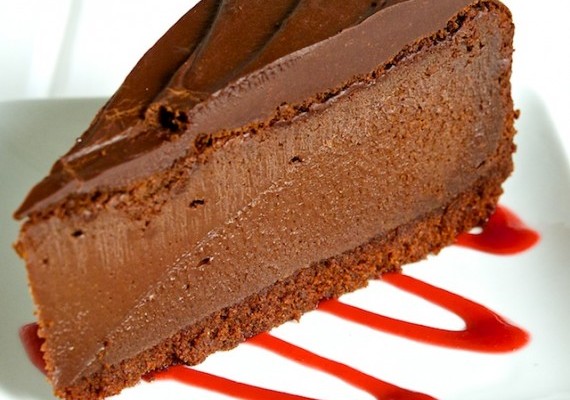 An amazingly rich and utterly sinful Triple Chocolate Cheesecake. Just look at that texture – swoon.
***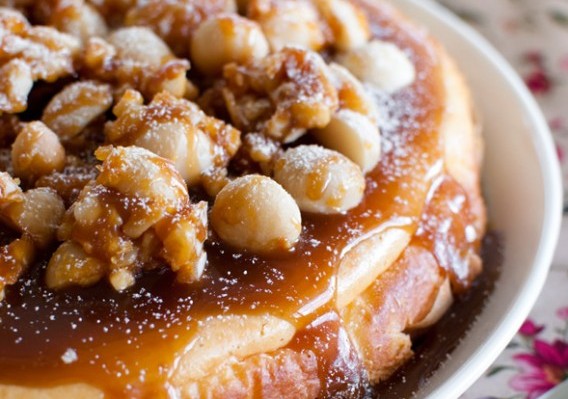 A silky smooth cheesecake on a biscuit base is finished off with a macadamia nut crunch topping and smothered in a thick, rich, spoon-licking good caramel sauce. A divine and totally indulgent treat that you simply must try.
***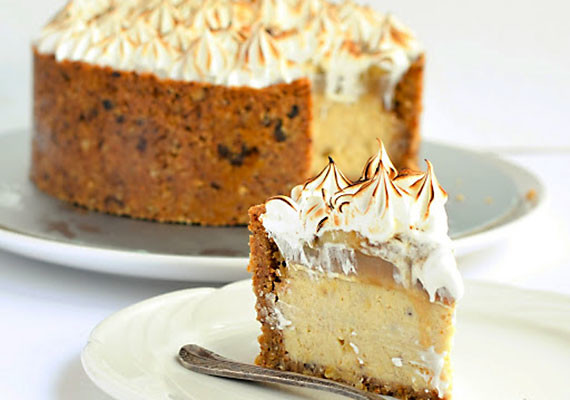 A Banoffee Cheesecake that may change your world. This is a deep dish cheesecake with a biscuit base and sides, a banana cheesecake filling, layer of caramelised banana, layer of toffee and finished off with a meringue topping. Sounds pretty amazing doesn't it?
***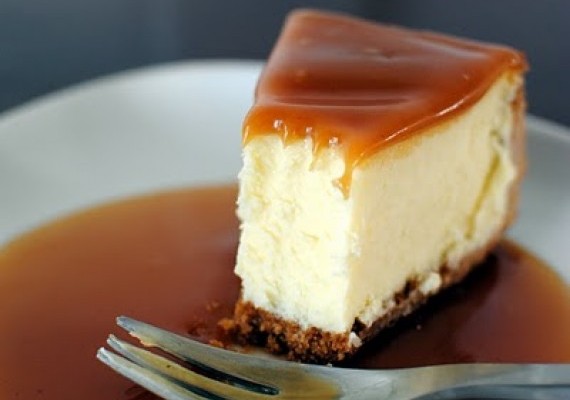 A fabulously decadent combination. There's something about smothering cheesecake (and a white chocolate cheesecake at that) in a rich caramel sauce that makes my heart flutter.
***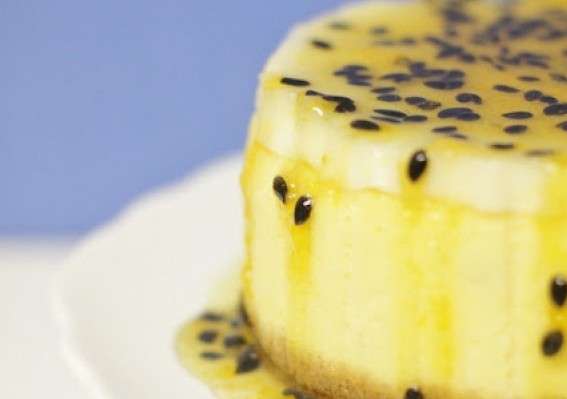 Lashings of passion fruit sauce give this luscious creamy cheesecake an exotic, tropical taste. Pure passion fruit heaven.
***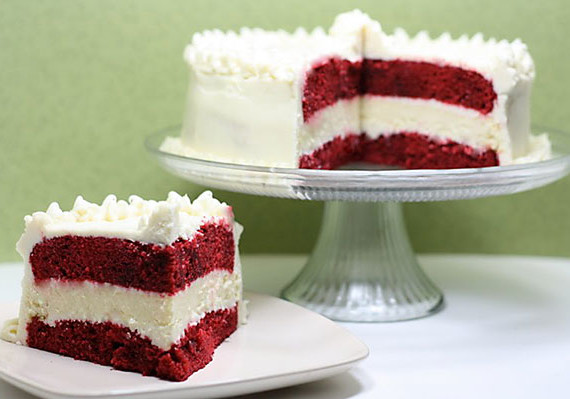 A brilliant Red Velvet Cheesecake recipe. This  recipe was inspired by the Cheesecake Factory Red Velvet Cheesecake, and then improved upon. A colour and taste sensation this Red Velvet Cheesecake is flamboyant and fun.
***

Soft and fluffy like your favourite pillow, this deliciously rich cheesecake is smothered in a thick, gooey, caramel sauce. Guaranteed to delight cheesecake lovers everywhere.
***

Gorgeous recipe for a sophisticated cheesecake using cream cheese, crème fraîche and goat's cheese. The Blueberry Lemon Compote topping is the perfect complement for this full flavoured cheesecake.
***

Ultra rich, super chocolatey, deliciously cheesecakey – pure indulgent decadence. Why even try to resist this beauty I ask?
***
If you're looking for cheeesecake recipes look no further than The Answer Is Cake's Cheesecake Recipe Collection. We are always on the look out for the best cheesecake recipes to share with you.
Happy baking my cheesecake-loving friends!
Other Cakes You Might Like