If you're looking for apricot desserts, this has to be one of the best you will ever come across. Believe me…
Not only one of the best apricot dessert recipes, this Apricot Dessert Cake has to be one of the easiest cake recipes on the planet. Delicious too.
This luscious dessert cake uses tinned apricots so you can whip it up in an instant straight from your kitchen pantry.
One of the cooking philosophies I live by is the "effort to taste ratio". If it is little effort for maximum taste than I'm in. This Apricot Dessert Cake ticks all these boxes. Seriously, it doesn't get much easier or tastier than this recipe.
Juicy and sweet, serve with custard or ice-cream for a yummy treat. Thank me later…
The cake baking star behind this incredibly easy Apricot Dessert Cake is Tea for Six.
If it's apricot desserts you're after, have you seen this lovely dried Apricot Almond Cake recipe?

Apricot Dessert Cake Recipe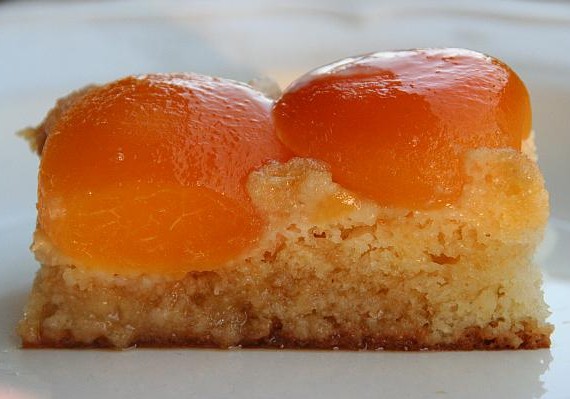 Ingredients
90g unsalted butter
¾ cup firmly packed brown sugar
1 x 825g tin of apricot halves
3 eggs, separated
½ cup caster sugar
⅔ cup self-raising flour
pinch of salt
3 tablespoons (1/4 cup) orange juice, heated
an extra 3 tablespoons (1/4 cup) orange juice, heated

Happy baking!