This pretty Apricot and Almond Cake is deliciously nutty, sweet and moist.
Super easy to make, almond flour gives this cake a lovely texture with bites of chewy dried apricots providing a surprising contrast.
The lemon vanilla glaze is a tasty addition that makes this dried apricot cake come together beautifully.
Decorate with sliced toasted almonds and more chopped apricots for a lovely treat. Perfect for afternoon tea.
The cake genius behind this Apricot and Almond Cake is Evil Shenanigans.

Apricot and Almond Cake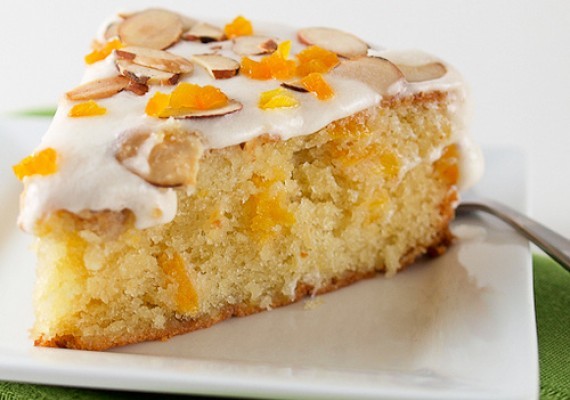 Ingredients
For the cake:
1 cup butter, at room temperature
¾ cup sugar
4 eggs, at room temperature
1 teaspoon vanilla
¼ teaspoon almond extract
1¼ cups almond flour
½ cup all-purpose flour
½ teaspoon baking powder
¼ teaspoon baking soda
¼ teaspoon salt
1 cup diced fresh apricot (or dry apricot soaked in hot water for 10 minutes)
For the glaze:
2 tablespoons butter, melted
1 cup powdered sugar
1 tablespoon lemon juice
½ teaspoon vanilla
2 to 4 tablespoons water
For the garnish:
Toasted flaked almonds
Chopped dry apricot

Happy baking!