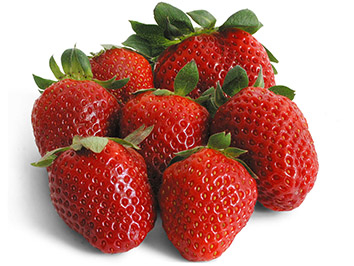 Berries make great additions to cakes, adding natural sweetness and a splash of intense colour. Plus they're super-duper good for you, full of vitamins and anti-oxidants.

Here are a couple of tricks to baking with berries so you can enjoy perfect pockets of jammy-berry goodness in all your baked treats.

1. While fresh berries are always lovely, frozen usually work just as well. Don't defrost the frozen berries before you use them though.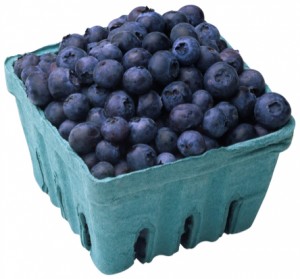 2. Add frozen berries into the cake batter at the end of the mixing process to prevent them from staining the batter. Adding berries while still frozen also helps the berries retain their shape and texture.
3. When baking with fresh berries, lightly dust them with flour. This serves two purposes. One is that it stops the berries from sinking though the batter and forming a layer on the bottom of your cake. Dusting fresh berries with flour also prevents them from staining your cake batter too much.
4. If your berries are still sinking to the bottom of your cake, it could be that your batter is too thin to suspend them. Try making the batter a little thicker.
5. Try and add your berries as late in the mixing process as possible and stir very gently.
If you mix too vigorously you can bruise the berries, damaging their skins and causing the berries to stain your cake batter.
6. You can even add your berries into the batter after you've transferred it into the cake tin, muffin cups or cup cake papers. Try filling you tin or cup a quarter of the way, add a few berries, then put some more batter on top (never filling your pan to over ¾ full). You can pop a few more berries on the top as well. This way your berries are suspended through the batter at higher points so will sink less.
Here are some great berry cake recipes for you to try –
Blueberry Lemon Almond Cake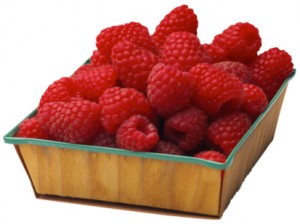 Cranberry White Chocolate Pound Cake
Other Cakes You Might Like