If you're interested in baking with coconut milk this luscious Coconut Milk Chocolate Cake is certainly worth a look.
Thanks to the coconut milk, there are subtle hints of sweet coconut in the chocolate cake and ganache.
The coconut enhances the chocolate flavours and in a way that's all very subtle. It doesn't overwhelm the other flavors in the way that desiccated coconut can sometimes do in cakes.
The ganache is fabulous, made simply with coconut milk and dark chocolate.
A lovely alternative to plain chocolate cake.
The cake genius behind this Coconut Milk Chocolate Cake is Poires au Chocolate.

Coconut Milk Chocolate Cake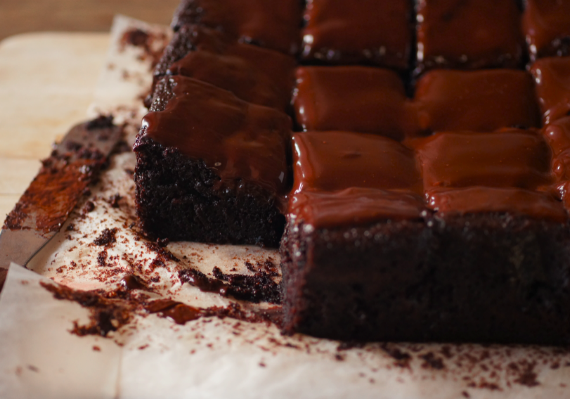 Ingredients
For the cake:
55g dark chocolate (70%)
85g quality cocoa powder
200ml boiling water
145g plain flour
1 tsp bicarbonate of soda
½ tsp baking powder
¼ tsp salt
90g unsalted butter
230g caster sugar
50g dark muscovado sugar
2 eggs
275ml coconut milk
For the ganache:
125ml coconut milk
125g dark chocolate (70%)

Happy baking!