This Easy Strawberry Shortcake recipe is the perfect combination of cake, cream, strawberry syrup and beautiful fresh tasty strawberries.
Perfect for afternoon tea, these little delights are an absolute celebration of strawberries.
Very easy to make too. There's an old fashioned charm to these Strawberry Shortcakes which reminds us that there are good reasons that recipes survive generation after generation.
The very talented Epicurean Mom shares this classic Strawberry Shortcake recipe.

Easy Strawberry Shortcake Recipe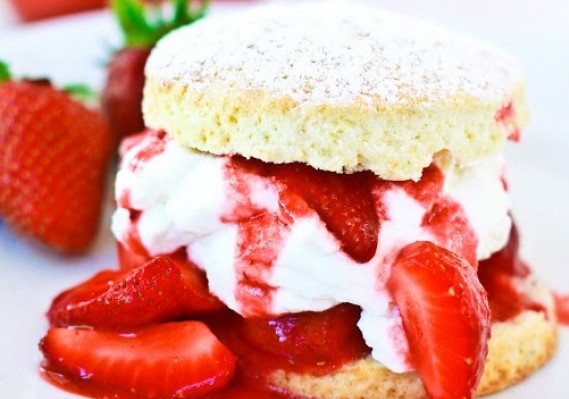 Ingredients
For the Shortcakes:
1¾ cups all-purpose flour
¼ cup sugar
2 teaspoons baking powder
¼ teaspoon fine sea salt
4 ounces unsalted butter, cold
½ cup heavy cream
1 large egg
For the Strawberry Sauce:
1½ cups fresh strawberries, rinsed, stemmed and quartered
½ cup sugar
¼ cup water
1 fresh lemon, juiced
For the Whipped Cream:
2 cups heavy cream
2 tablespoons sugar
¼ teaspoon vanilla extract
Strawberries:
3 pints of fresh strawberries

Happy Baking!