A fruity tea cake recipe where colourful and tasty stone fruits are baked to perfection in a light cake. A versatile and super easy tea cake.
Bursting with stone fruits, this is summer in a cake.
This delicious tea cake recipe is super easy to make, you can use any fruits you have on hand in this cake. Try using a couple of different coloured fruit for the pretty colour contrast. They look like jewels in this cake.
The cake genius behind this lovely Tea Cake recipe with Stone Fruit is the very talented Wendy Inkk.

Tea Cake Recipe with Stone Fruit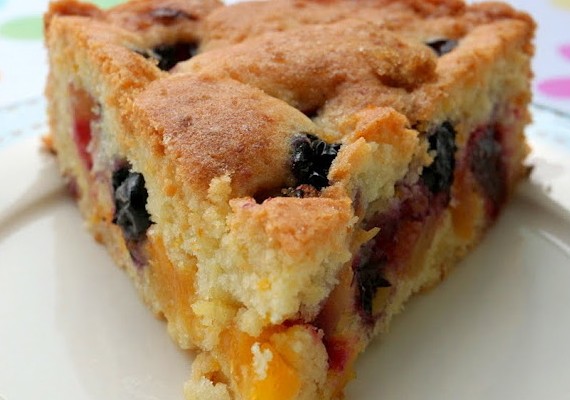 Ingredients
1 Tbsp butter (for greasing pan)
150gm all purpose flour
1½ tsp baking powder
1½ tsp salt
100gm sugar
80gm butter
1½ egg
1 Tbsp orange zest
1 Tbsp brown sugar
75gm dried apricots (about 12) soaked overnight in 75ml orange juice
1 black plum, diced
70gm blueberries